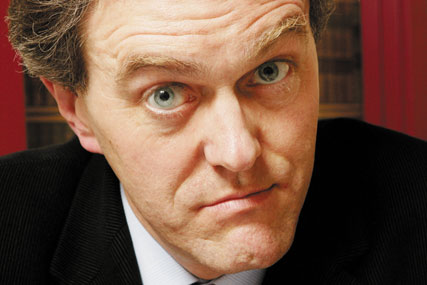 The Internet Advertising Bureau's bi-annual report, compiled in association with PricewaterhouseCoopers, highlights the drop in online display, although it fails to provide a comparable 2008 figure, due to discrepancies in methodology.
An IAB spokesman said: "There were sites that were not included in the 2008 study that have been in 2009. The like-for-like figures are not currently available."
The unusual accounting has resulted in last year's UK online display advertising figure being presented as 11% up year on year, from £637m to £709m.
Between January and June 2009, display was worth £334.6m in real terms, which increased to £374.7m between July and December.

However, in a recession-plagued year, the internet ads still increased share of online ad spend from 19% in 2008 to 20% in 2009.

The report also reveals that despite 2009's gloomy economic outlook and its devastating effect on the advertising industry, online ad spend as a whole weathered the storm, rising from £3.35bn in 2008 to £3.5bn in 2009.

The 4.2% rise, at a time when every other major media contracted, was propelled by search, video and affiliate marketing.
Paid search was up 9.5% like-for-like to reach £2.15bn, representing 60.7% of all online ad spend, and affiliate marketing by 38.2% to £72.6m.

In the first half of last year, internet ad expenditure (including search) overtook TV for the first time, commanding a total of £1.75bn.

With faster broadband and an increase in on-demand platforms such as YouTube, SeeSaw and 4oD, online video and display spend has boosted online spend, increasing by 140% year on year, with pre and post-roll generating £28.3m.

The study shows prospects are picking up in the ad industry, with the second half of 2009 posting a healthier result than the first, with online advertising spend increasing by £25.6m to £1.78bn between July and December. During the first half, it accounted for £1.76bn.

With the UK's active online user base reaching 39.7 million, according to February's data from the UK Online Measurement Company (UKOM) and Nielsen, retail and consumer goods categories have leapt forward to become two of the biggest spenders in online display.

In contrast, economic tension within the housing, automotive and job markets led to a decline in online classified spending, with investment falling 5.3% like-for-like to £677.4m, down from £715.2m in 2008.

Guy Phillipson, chief executive officer of the IAB, said: "In 2009, the advertising industry was hit hard, but online has proved itself a winning medium, capturing a greater share of marketing budgets."

He added: "In the past year, we've seen some real success stories as search passed the £2bn mark, and online video advertising experienced spectacular growth. And with sectors such as retail and consumer goods increasing their spending on the internet, we can look forward to a healthier 2010."