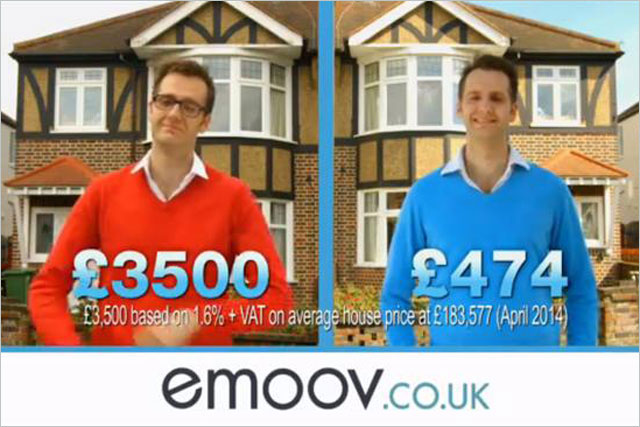 The business, which was founded by estate agent Russell Quirk, is seeking to build its sales and tap into the current housing boom.
The 30-second ad has been created by Space City and highlights the savings vendors can make when selling their house on eMoov.
It breaks nationally on 11 June across channels including Sky Sports, Sky 1, Sky Atlantic, Fox, Sky Living and MTV. Media buying was through MediaVest.
The ad compares the experiences of Fred and Ted. Fred sold his house through a local estate agent and was charged a fee of £3,500, while Ted used eMoov and paid a fee of just £474.
Marketing at the business is overseen by Sheraz Dar, a former Britvic marketer who is a co-investor and was recruited to the board in December 2013.
Dar said: "The online estate agency sector is starting to gather real momentum, with eMoov leading the charge. Now is the right time to move to the next stage of the brand's development."
The business has gained attention with its proposition of charging a flat fee of £395 plus VAT per sale, and recently signed a deal with venture capital firm Hamilton Bradshaw Real Estate (HBRE), established by Caan.