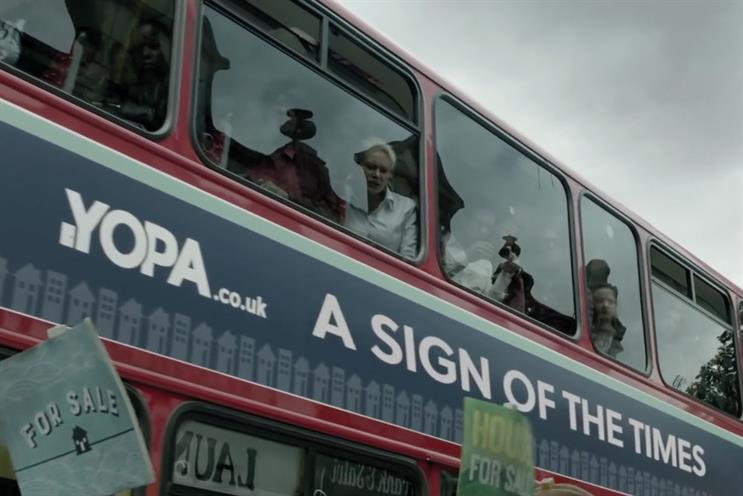 The company brands itself as a "hybrid estate agency" because it works with a nationwide network of local estate agents.
Yopa won a £16m round of funding in June backed by upmarket property company Savills, which is trying to compete with online specialists such as Purplebricks.
A portion of that funding will go towards Yopa's new marketing drive and the company has appointed Oystercatchers to handle the review.
Yopa hired Contagious London to handle its creative business in April 2015. Earlier this year, Contagious created "New kid on the block", a TV spot that showed how people can sell their home by paying Yopa £780.
Yopa was founded by chief executive Daniel Attia in 2014 and backed by Andrew and Alistair Barclay, the grandson and son of The Daily Telegraph co-owner Sir David Barclay.
Although just 5% of homes are currently sold via online estate agents, this is expected to rise to 50% by 2020, according to Urban.co.uk.
Yopa did not initially respond to a request for comment, but after this article was published said in a statement: "As a fast-paced and dynamic start-up, it's normal practice for us to regularly review all aspects of the business."