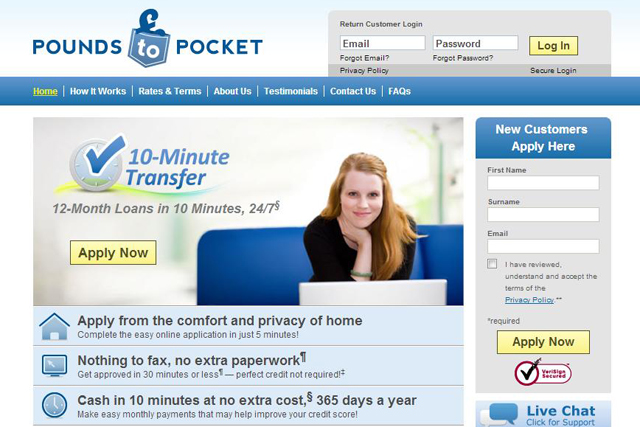 The firm, part of US-owned firm CashEuroNet UK, launched a TV ad offering a 20% discount on the first repayment of a 12-month loan of up to £2,000.
In the ad, by Happy Hour Productions, a voiceover said: "With a Pounds to Pocket 12-month personal loan, you can get up to £2,000 sent to your bank account in 10 minutes."
Accompanying on-screen text stated, "No paperwork. No guarantor," while small print stated, "Representative 278% APR." The ad also showed three individuals praising the lender, with one stating: "I was turned down by the mainstream lenders. I wish I'd gone to Pounds to Pocket first, as their application was fast and simple."
The Advertising Standards Authority (ASA) received two complaints about the Pounds to Pocket ads. One challenged whether the APR % rate was made sufficiently clear in the ad, while another complained that its claim that Pounds to Pocket was preferable to "mainstream lenders", due to them being "fast and simple", was misleading and socially irresponsible.
In both cases, the ASA upheld the complaint. In the case of the APR, the watchdog felt the ad had breached its code by not giving the rate greater prominence than the 20% repayment discount incentive.
It also censured the ad for implying Pounds to Pocket would provide loans to consumers who might otherwise consider their access to credit restricted, and thereby might "mislead vulnerable consumers who were in financial difficulty".
The decision to ban the ad for being "socially irresponsible" follows a campaign by a number of politicians against payday lenders. Labour MP Stella Creasy has been a vocal critic of sites, including Wonga.com, and has called for a ban on all marketing by short-term loans companies.
Follow @alex_brownsell