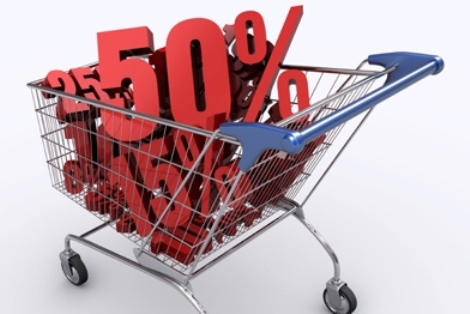 Then everything changed. The internet is now the information and purchase portal of choice for millions of people out there, and for many businesses fighting the challenges of the downturn, it's the commerce channel of choice. But the internet is not just one channel and the strategy for businesses who sell online and/or offline should reflect this.
Not just one online channel - Multi channel online retail
The internet now provides multi-channel opportunities to sell your products and services online. As well as direct through your website you can choose to sell through marketplaces such as Ebay, Amazon and Play, through discount voucher sites and price comparison sites and ubiquitous social media sites and networks. These are all sources a discerning shopper will explore before committing to a purchase (as well as on the high street or through mail order).
Ensuring you are positioned within the different online retail channels is growing increasingly important to ensure your customers find you and ultimately choose to purchase with you.
The challenge is to manage and control your consumer's shopping experience across these channels and the offline channels. What are their price expectations? Because your product is on a particular site or channel, should the price be lower there than on a different online channel? How can you control their experience and your prices to ensure that they do indeed purchase with you through one of the many channels?
One internet – multiple pricing strategies

In 2010 Kelkoo, Pricerunner and Twenga all had an increase in visits, more pages viewed per user, reduced bounce rates and an increase of time spent on the site* illustrating the rise in popularity of price comparison searches.
Coming out of the recession, and with the increase in VAT, consumers are much more price conscious. The internet has multiplied and multiplied the different channels where consumers can search for your products, hunting down the best price with the best delivery terms for them.
Selling successfully online now means a strategy and action plan for each online channel that takes into consideration price expectations and allows you to be flexible.
An ecommerce platform worth its salt needs to be able to help you to manage these strategies, as well as managing your products, online promotions and operations.
Online ecommerce offers the opportunity to distribute products across a wider network selling at competitive prices and finding customers you would not have found before. Online, your brand may not be as important, nor is the auxiliary product information supplied with the product, but often for the mass majority shopping online, the price just needs to be right and you need to be found across multiple online channels.
* Source: Alexa
by Ben Staveley, dotCommerce