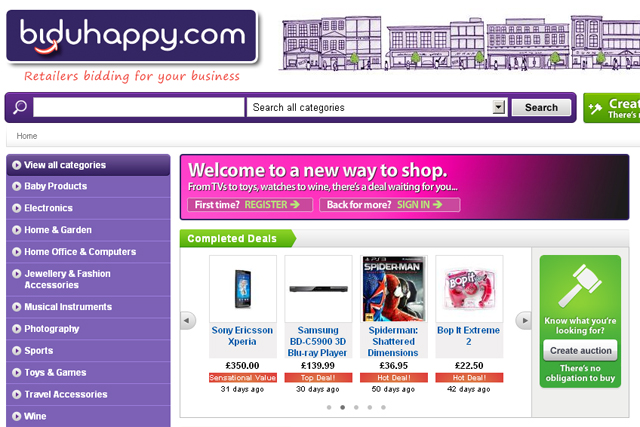 The business has just attracted a "six-figure" investment from former New Look chief Phil Wrigley.
Currently run under the beta testing name of Biduhappy, Ortso will launch in early December, with the marketing push to begin in the New Year.
Eleven product areas will be represented, from electronics, baby products, home and garden, sports equipment, travel accessories and wine.
The campaign will span TV, print, digital, the London Underground and taxis.
Edinburgh-based Newhaven will handle ads, with Just Media handling media buying. Far View will take the search marketing, and Consolidated the PR account.
Wrigley, who is chairman of Habitat, Majestic Wine and LXB Retail, said: "Ortso is a very interesting start-up with a great product, excellent team and perfect timing.
"Retailers are having to be ever more inventive with their offering, looking for new ways to deliver value to the consumer Ortso gives retailers this opportunity and I'm delighted to be involved both as an investor and a mentor. Watch this space."