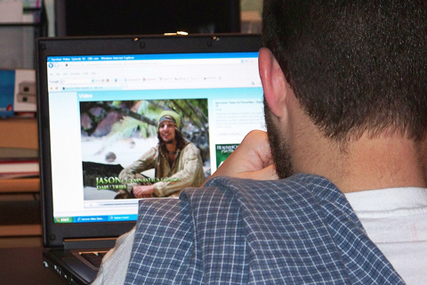 The research company's 'Media Migration' poll sampled the views of 828 adults online, of whom 55% aged 18-24 years old watch television in this way compared with only 12% of over 55s.
Of those respondents who view TV online, only 9% are watching less now compared to a year ago while six times as many people (54%) are watching more TV online.
The survey reveals that growth in this area of media among the younger generations is highly likely with 36% of 18-24s and 30% of 25-34s saying they expect to watch more television via the internet in future.
James Kennedy, research executive in YouGov's media consulting team, said: "The music world was revolutionised with the introduction of downloading sites such as Napster and consumers switching from going out and purchasing CDs to downloading free (illegal) music to their computers. This transformation could now be shifting to the world of television."
The public also seem to be unsure as to the law regarding online, TV according to the results.
When online TV viewers were asked whether it was a legal requirement to possess a TV licence to watch programmes online, 54% said yes, 31% said no, with a further 15% unsure. In reality, you only need a TV licence to watch live TV on your computer.
Where the public go first for breaking news and current events is also shifting - 56% of 18-24s go online to follow a breaking news story, of whom 43% go to an online news site and 13% to a newspaper website.
In contrast, for over 55s the primary resource was television, encompassing 70% of this age group.