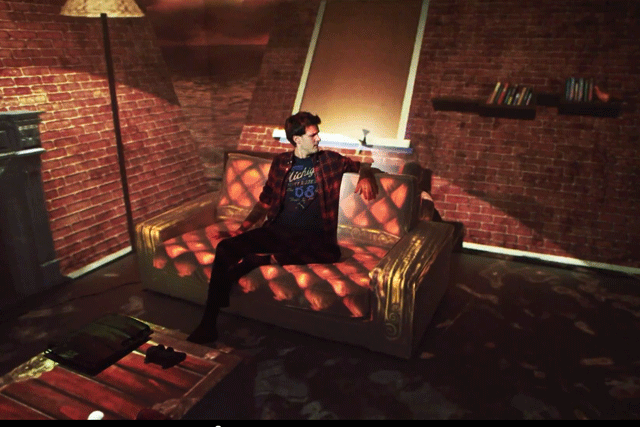 Like many other digital marketing techniques, online video started off by replicating offline content, before moving into the realm of user-generated content. Now, however, the medium has gone full circle. Online video content is increasingly being broadcast in other places.
Brands are also creating video content purely for online, even taking the importance of different cuts for various devices and screen sizes into account in the way the content is composed. ComScore figures released in January revealed that online video reached 80% of the total internet audience in the UK - the equivalent of 34m people. While there has been no growth in the size of the audience compared with the previous six months, there have been other significant areas of expansion.
The number of videos viewed has increased by 28%, and there has been a 42% rise in the amount of time that people have spent watching videos online, all of which supports the view that online video viewers become more engaged over time.
'Most viewers click out of online video within 15 seconds, which means that production needs to centre around an ebb-and-flow structure to maintain their attention,' says Craig Morgan, innovation director at communications agency Grey London. 'Important messages also need to be delivered several times if they are to get across.'
Variety of platforms
Optimising content across different platforms is also becoming an important consideration. Video content is becoming more geared toward mobile devices and tablets, according to Ivor Peters, creative and development director at Tracc Films.
'Formatting videos and creating content which works across platforms and therefore environments is becoming increasingly important when considering the creative structure for content,' Peters explains.
'If a video is being watched in a social environment, such as on a train or bus, as opposed to the comfort of home, viewing duration might be shorter.'
It's no longer enough to have a video that captures a product, service or ethos - brands need to consider what will motivate viewers, and how they will engage with the content.
'It's all very well having a great-looking video but if no-one's watching, it gathers digital dust,' adds Peters. 'Identifying audiences and targeting them with compelling content is where the trend is going, as well as finding out about their consumption habits. When following them with relevant videos, whether they're brand, product, infotainment or "how to" films, it's all about seeding videos into online habits.'
Here, three brands share how they have used some of the latest techniques to engage with consumers, and industry experts (see box, left) highlight the trickier aspects of online video measurement.
NEED TO KNOW: ONLINE VIDEO METRICS
According to Matt Breen (pictured below), head of video at agency MPG, the key challenge with online video analytics is a lack of consistency combined with a shortfall in understanding.
Much has been made of the shift to buyers and agencies measuring 'view through' rates (VTR) for online video instead of clickthrough rates (CTR), and this is considered a more relevant criteria of success.
However, Breen argues that this shift is merely a reflection of what is commonly available as a campaign metric across several suppliers.
'VTR and CTR may provide some lessons into the strength of a creative's call to action or the success of the creative to keep an audience watching, but they do not translate the value that online video can offer a brand or the benefits of including it on a media plan,' he says. 'This is the main obstacle that brands need to overcome if they are to continue to grow their online video spend.'
The method used to measure a campaign's effectiveness needs to be assessed on a campaign-by-campaign basis, as there are several different metrics that apply to online video (views, shares, comments, watching full content), and the metrics that work for one campaign might not work for the next. Metrics should be assessed according to the objectives of each brand or campaign on an individual basis.
The challenge, in short, is not in measuring online video: it's in knowing what to measure. Video analytics record what people have done but not their level of engagement.
'Social media metrics do this to some degree with Facebook likes, however, the Holy Grail for brands is being able to measure conversion metrics, such as watch, engage, buy,' says Ivor Peters, creative and development director at Tracc Films.
So what works, and what's next?
There are a variety of platforms to measure video analytics, with YouTube's interface being the most accessible. As video engagement becomes more sophisticated, emerging and enhanced platforms which measure and allow for clickable videos or 'hot spotting' - where viewers click into the actual footage as a call to action - are becoming more popular.
Audience tracking will become more important as brands and agencies are keen to understand who's watching, when and where, so that they provide them with options to watch more.
VIDEO GETS SOCIAL
Three brands on how they used online video to engage with consumers
Fashion portal Net-a-Porter wanted to create awareness of its exclusive collections and celebrity fashion endorsements, as well as maximising brand exposure within a targeted environment.
Working with social-media agency Ebuzzing, the retailer created a series of social videos that delved into the dressing rooms of the some of the world's most stylish women, to offer viewers inspiration, entertainment and a glimpse of glamour.
These were distributed across luxury blogs in the fashion, travel and lifestyle categories and viewers were encouraged to share them across social-media channels. The videos were rotated throughout the campaign, which ran between January and March this year, with the most popular clips prioritised.
Social video was used within an integrated ad campaign both on - and offline and Net-a-Porter chose the medium because, it says, clickthrough rates tend to be higher. The campaign achieved a 2.7% average clickthrough rate.
Red Carnation Hotels, which operates five-star hotels including The Milestone and Chesterfield Mayfair in London, recently ran an online video campaign to increase awareness of the brand among North American and European business travellers.
The group has maintained the highest-rated positions on TripAdvisor for three years running, and was looking to reinforce its position across the search engines for key words such as 'London hotel' and 'London luxury hotel' used by business travellers.
A reportage-style film using staff from the hotel was created, with input from guests.
The film attracted more than 10,000 views in the first month of the campaign and was also ranked on Google's first page for its search terms throughout the campaign.
Sony wanted to drive awareness and credibility of its PlayStation Video Store service (which offers downloads of games and demos) and encourage users who own video-game consoles and watch movies online to think about using it. Working with Studio Output, the brand employed a technique called 'immersive imaging', which uses 3D projection mapping as its starting point, combining this with traditional special effects to blur the lines between what is real and what is artificial.
The project was uploaded to YouTube, Vimeo and various other video-hosting sites. The videos, released in December last year, have attracted more than 2m views on YouTube, where they have been 'liked' more than 9000 times.
Gamers and technology enthusiasts were the target market and with the video making news in the consumer technology and gaming press, the campaign ended up having a measurable reach of more than 13.8m people, mostly within Sony's desired audience.