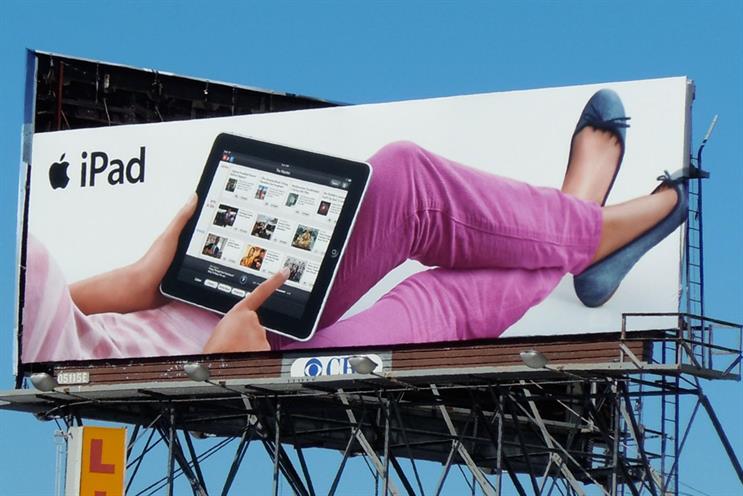 Reading a recent piece by an advertising executive in New York City made me wonder whether we live in the same world.
While I don't want to give the piece too much air-time, the basic premise was that Out of Home (OOH) advertising should be banned from cities because they are visual eyesores, but a Faustian pact between the industry and local authorities made such a goal difficult to achieve.
It won't surprise anyone reading this that I take a slightly different view.
In my world, OOH provides the best medium to showcase amazing brands like Apple on billboards that help bring our cities to life.
But it is also more than that: OOH advertising also means much needed revenue for public transit, street furniture, bike share schemes and tourist attractions.
You need look no further than the additional £30 million that is to be invested into London's transport system via the latest TfL contract.
The OOH industry makes a critical contribution to the quality of life of the ever-increasing number of people moving to cities around the world. While only 2 per cent of the global population lived in cities in the year 1800, more than 50 per cent does today and this is projected to be more than 75 per cent by 2050.
At the same time the way cities are run is changing, with many facing new and evolving power dynamics in their relationships with other levels of government.
Clear Channel Outdoor works very closely with a number of organisations, including climate leadership group, C40, the Global Cities Business Alliance launched recently by London First, the Rockefeller 100 Resilient Cities Program and Eurocities, as well as a number of municipal authorities to help improve cities and urban space.
These are collaborative partnerships where we are co-creating ways to ensure cities are liveable, sustainable, creative economic engines.
It is a positive, productive alliance between a number of stakeholders who believe industry and government can and should work in tandem to improve inner-city life. Mutual self-interest if you like but hardly as this executive suggests a Faustian pact.

In a recent report, Out of home, into the city: transforming cities by engaging citizens, Clear Channel Outdoor explores how governments and citizens in major cities are recognising this positive contribution.
From enhancing public transit systems to keep people on the move, to the creation of exciting new public spaces using street furniture and artworks, people are particularly positive about the ways in which out of home advertising can help make cities a better place to live, work and visit.
We know this because we asked citizens of cities across Europe what they thought.

This report was endorsed by the Mayor of Rio de Janeiro, Eduardo Paes, who is also currently chairman of C40 with whom Clear Channel Outdoor is partnering.

Mayor Paes affirmed: "We are making ambitious and important pledges to our citizens: to ensure our cities grow sustainably, enabling citizens to live and work happily. Mayors and politicians need to work with business and with civil society organisations to fulfil these promises.
This report clearly demonstrates how out-of-home advertising can make an important and valuable contribution."

Outdoor is the oldest form of advertising in the world. It has long formed part of the fabric of urban environments, from Piccadilly Circus to Times Square. At these landmark locations, OOH informs, excites and entertains visitors and residents of lifestyle and entertainment services, while imbuing the districts with colourful character.

Today, thanks to digital innovation, OOH stands at the forefront of new ways to engage with people.
From digital inventory that utilises interactive technology, to street furniture which creates social urban spaces for the community, bike schemes which improve public mobility and reduce congestion, to in-built interactive mobile technology that enables people to navigate, discover and exist more easily in the urban environment, out of home advertising provides a tool that can help improve city life.

Clear Channel has invested over $500 million in cities across the world last year. We did it because it's good business for us and our clients but I'm also hard pushed to see that depriving municipalities of that revenue would really be in anyone's interest.

All cities are confronted with formidable pressures in urban renewal, infrastructure and service delivery. Increasingly, cities are partnering with different organisations and agencies to address these challenges and identify new ways to overcome the challenges they face.
OOH advertisers can be an important ally in this, providing innovative solutions that make cities a better place to live, visit and work.

William Eccleshare is the chairman and chief executive of Clear Channel International