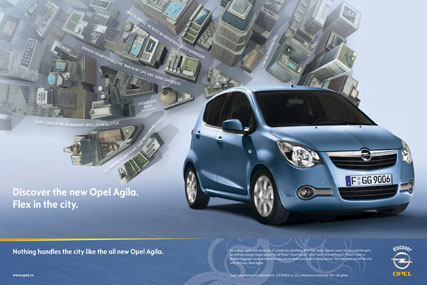 The agency triumphed following a four-month pitch process involving Opel roster shops including McCann Erickson, Amsterdam Worldwide and DLKW Lowe.
The review was run out of the car manufacturer's German headquarters, and was called as part of an effort by Opel to better streamline its European communications.
Scholz & Friends, which has a strategic alliance with Lowe Worldwide, will now be responsible for handling Opel's advertising across all of its European markets.
DLKW Lowe may still be responsible for creating some local advertising in the UK, where Opel cars are branded as Vauxhall, however the appointment of Scholz & Friends is expected to signal a move away from local campaigns toward activity that works in every European market.
The appointment comes just months after General Motors introduced a new positioning for Opel, "Wir leben Autos" ("We live cars"), that will be used in all upcoming advertising campaigns.
Carat currently handles Opel's media planning and buying across Europe. The agency retained the business in January following a pitch against two other networks.