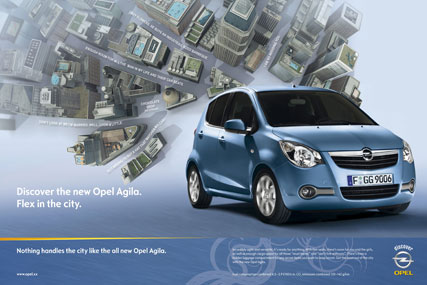 The review is being run out of the company's German headquarters, and Opel is in talks with roster and non- roster agencies about the business, which incorporates all of the brand's advertising across the European markets in which Opel is sold.
The advertising business in the UK, where Opel cars are branded as Vauxhall, is unaffected by the process.
Opel currently works with a number of agencies, including Amsterdam Worldwide, McCann Erickson and Lowe. Last year, it picked Amsterdam Worldwide to handle the pan-European advertising for the launch of the new Opel Meriva, which was unveiled earlier this year.
Media planning and buying across Europe is overseen by Carat, which retained the business in January after a pitch against two other networks.
Carat has held the £400 million account since 2006, when it won it from Universal McCann and Initiative.
Opel announced its new marketing vision early this year, following the appointment of Nick Reilly as the chief executive.
The company confirmed that General Motors will keep using the Vauxhall marque in the UK, and also introduced a new positioning for Opel, "Wir leben Autos" ("We live cars"), which will be used in all non-UK campaigns.