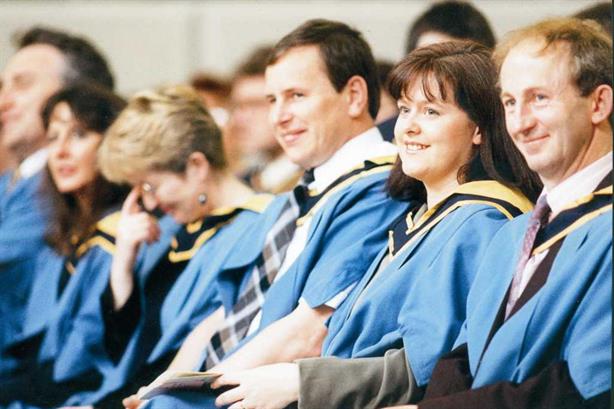 The UK's largest academic institution is looking for "a collective of retained agencies" to be involved for a minimum of two years.
The agency roster is set to include a lead media-buying partner, supported by suppliers across PR, digital and social media. Text100 currently holds the consumer PR brief, with MediaCom responsible for media, Lida for strategy and creative, and Rapp for social media. The last full agency review occured in 2016.
In a statement, the OU said it wants to reach "fresh audiences in the business community and beyond" as it looks to attract prospective students.
"In realigning its agencies under this new strategic commercial brief, the OU hopes to amplify the benefits of adult education and flexible distance-learning programmes, in pursuit of its mission to widen participation in higher education."
The statement said successful agencies must have both b2b and b2c capabilities, domestically and internationally.
OU chief commercial strategy officer Jonathan Wylie said: "This tender represents a brilliant opportunity for agencies across an array of marketing disciplines to show they have the strategic thinking and creative impact to evolve our brand and fuel our growth."
OU marketing director Ella Hall said: "This is an exciting time for the OU. We need agency partners who share our passion and have the vision to continue to position us as a first choice for students and business alike."
The tender launched today (15 June), with a closing date for questionnaire responses of 17 July. The OU said successful agencies are expected to be in place by February 2019. Details can be found on the OU's tendering portal.
The Open University, which was founded in 1969, offers flexible, part-time study for students completing undergraduate and postgraduate courses. A total of 170,000 students study at the OU across Europe, with three quarters doing so part time while in employment.