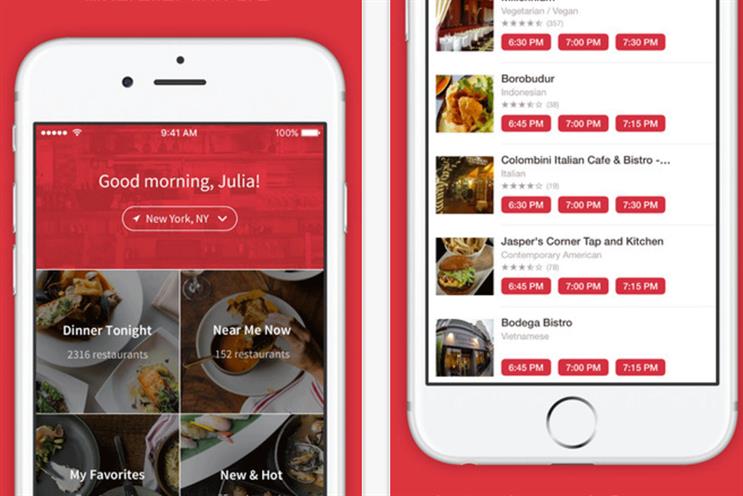 The company has sent out RFIs to agencies about a brief for a consumer campaign. There is no incumbent on the account.
Opentable released its first TV ad in 2014 created by Rothco showing how easy it is to make a restaurant reservation through its mobile site.
It was bought by Priceline Group in the same year for a reported $2.6m. Priceline Group also owns Booking.com, priceline.com, Kayak, agoda.com and rentalcars.com.
Opentable's rivals include bookatable.com, timeout.com, squaremeal.co.uk, and zagat.com. The company says it connects diners with more than 32,000 restaurants around the world, and finds tables for more than 16 million people each month.
Having been founded in 1998 by Chuck Templeton, Opentable crossed over the shores and launched in the UK in 2004. It acquired toptable in 2010 for approximately $55m in cash.
Opentable also has a presence in Japan, Germany, Mexico, India and Australia.
A spokeswoman for Opentable declined to comment on the review.