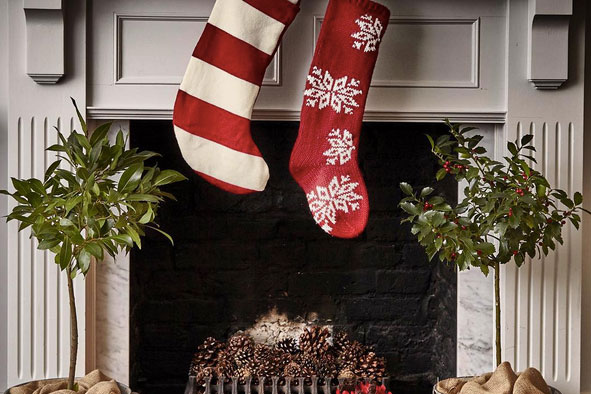 This is much like every other Christmas, with countless lists of the latest attention-grabbing and heart-warming ads, all of them from TV. But we should take some time to celebrate the best mobile-first Christmas campaigns.
This year we've seen some great ads. In no particular order here are our top five:
Marks & Spencer
A commendably bold move from the big retailer: Marks & Spencer has pursued a mobile-first approach this year, offering up four mobile-optimised "adventures in Christmas" ads – "adventures in surprises", "adventures in stars", "adventures in glitz" and "adventures in the big day" – all of which highlight different moments of the festive season.
The ads appeal to mobile users by making use of close-ups and quick-cuts, tactics key to keeping small screen users engaged.
Stork
Unilever brand Stork has been a surprise favourite for many of us internally and early campaign performance substantiates the appeal [disclaimer: this is an Opera Mediaworks campaign]. It provides users the chance to watch a short demonstration of how to make a 'Chocolate Rudolph Cake' and then allows them to then save the recipe to their phone.
This ad is an example of mobile achieving what TV and print cannot. On mobile, the ad gives users a chance to view the finished item while also ensuring that the recipe is stored for them so they can try it out for themselves at a later date.
Currys PC World
This is Currys PC World's first ever campaign to be launched over the festive period. Featuring Jeff Goldblum and encompassing all mediums, including mobile, the differing video ad lengths – 40", 60", 90" and 2'20" – are great examples of an overarching strategy being considered down to platform-level.
The ads themselves are immediate and use humour to help receivers of unwanted gifts handle potentially awkward moments. The shorter-form edit is also perfect for viewers on a mobile device.
Budgens
Retail chain Budgens has made clever use of mobile-orientated social channels to spread its festive message.
Its Instagram feed is littered with images of potential festive recipes and its Twitter feed relies on a canine mascot in the form of a festively-dressed pug named Buddie.
By offering consumers on-the-spot ideas and inspiration, Budgens is appealing to mobile users who are likely to be on the go, perhaps pondering their next meal option. Also the bright, bold – and at times cute – imagery is perfect for mobile users with a short attention-span.
Burberry
Romeo Beckham may be capturing TV and print audiences' attention, but Burberry has also been impressing many with its use of Snapchat as a medium to advertise.
Shot by acclaimed fashion photographer Mario Testino, Burberry's Snapchat campaign sought to provide consumers with a sneak peek into the brand's upcoming Christmas campaign. The ephemeral nature of Snapchat meant that the stunningly shot images were only available for a limited 24-hour period, instilling a sense of urgency amongst consumers.
Using Snapchat in this way to essentially advertise and build hype around an upcoming campaign was a canny move by Burberry and helped to build anticipation for the festive ads.