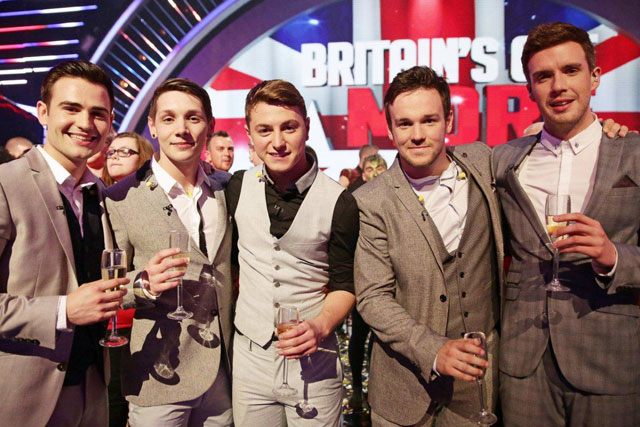 A five-piece operatic boy band called Collabro won the annual talent contest with a rendition of 'Stars' from the musical 'Les Miserables', while another opera act, Lucy Kay was the runner up.
The final of the 2014 series drew a 15-minute peak of 11.8 million and a five-minute peak of 12.7 million viewers as well as a 55 per cent share of viewing, the highest five-minute peak audience of the series.
Between 7pm and 9.30pm, the show attracted an average audience of 10.7 million viewers and a 51 per cent share of viewers, the highest average of this series.
It compares to Simon Cowell's ITV show in 2013 achieving a five-minute peak of 13.1 million and a 57 per cent share.
The finale's average audience figure of 11.1 million viewers, a 51.4 per cent audience share, was also slightly down year on year.