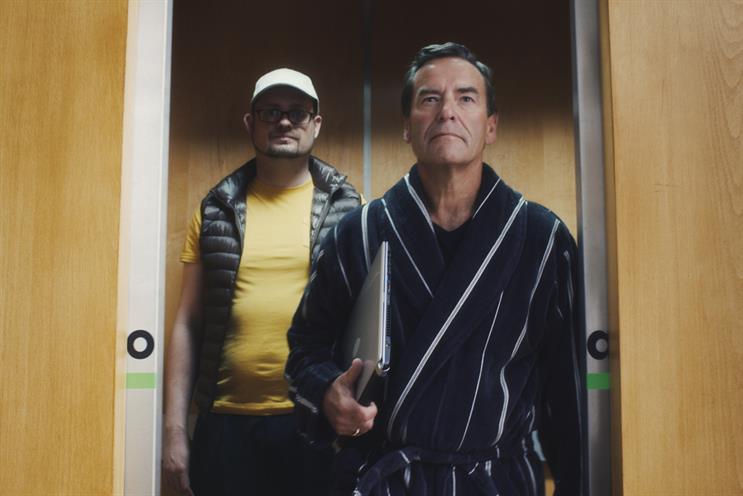 The biggest telecoms players continue to jostle for pole position as the battle over quad-play services intensifies. Offering TV, broadband, fixed line and mobile services all under one contract has taken off in Europe, with competition fierce in France, Spain and Germany.
Quad-play aims to reduce customer churn by making it harder for consumers to switch providers. For householders, it has the appeal of simplified billing. Some see the shift as inevitable.
Sky, BT, TalkTalk and Vodafone are all examining partnerships and acquisitions as they prepare for a world of quad-play marketing.
Last week, Three entered into talks to buy O2. The deal would make Three the UK's biggest mobile network.
Sky was also in talks with O2 and is now expected to try to forge a partnership with the new consolidated company. The satellite broadcaster already offers triple-play services in the UK. To compete in the quad-play market, it could partner with another brand to create a mobile virtual network.
Sky's chief executive, Jeremy Darroch, played down the prospects of entering this arena only in October. "Right now, we don't see this as a huge customer idea but, if it changed, we may look again," he said.
Enders Analysis' head of telecoms research, James Barford, says: "We are generally sceptical about whether there is a lot of demand for quad-play. Some consumers want it, but the majority don't have a lot of interest. Most of the success on the continent has been supplier-driven and by steep discounting."
But with BT in talks to buy EE and Vodafone pledging to launch a TV service, quad-play is looking increasingly likely to become the next big marketing battle.
BT launched a mobile virtual network using EE last summer, so it is already in a position to offer all four services. TalkTalk also has a quad-play proposition, while Virgin Media has offered one for some time.
Virgin figures show that 17 per cent of its cable customers take all four services. This equates to about 800,000 households – so not exactly setting the world alight. But if BT goes hell for leather for quad-play through buying EE, Sky could feel forced to play catch-up.
It will be up to the providers to make this an attractive proposition – such as combining free minutes for fixed line and mobile, or through significant discounts.
Sky may be more focused on another threat: losing Premier League football coverage for the 2016/17 to 2018/19 seasons. It has already lost Champions League rights to BT. The Premier League bidding process began in December, with results announced in March. Barford, however, contends: "It wouldn't necessarily be a death blow to Sky Sports."
Sky has plenty of other sports offers – not to mention popular drama content such as Game Of Thrones – and could bide its time until the next bid.
By that time, it will be apparent whether telecoms giants have succeeded in persuading the UK public to buy all their communications from a single provider or consumer indifference has proved stronger than powerful marketing.