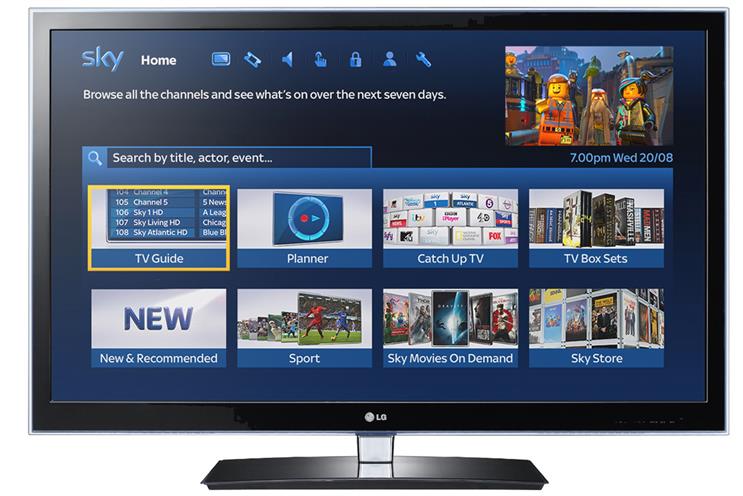 We are at an interesting point in the world of TV as the distribution and use of video on demand evolves.

We have stopped talking about "VOD" as if it is a single, unique content type. VoD evokes different experiences on different devices.

The most popular type is "catch-up content" from major broadcasters. This makes up approximately 80 per cent of VoD viewing.

Originally, this was only delivered to us on broadcaster-owned players (such as ITV Player or BBC iPlayer) on PCs and mobile. It is now shifting on to TV, delivered by systems built into services such as Sky and Virgin.

The addition of catch-up content in Sky+ boxes has added about six million homes to the number that can get it via their set-top boxes. The next generation of innovation in TV will see catch-up increasingly merged with broadcast.

The arrival of backward electronic programme guides on Virgin, YouView and Freesat (and Sky next year) is the first step in this process. The BBC's connected red button system, which allows viewers to jump to iPlayer from within a live broadcast, is the beginning of the second step.

The challenge for the advertising industry is that there are no ad servers in the Sky or Virgin set-top boxes – so almost ten million homes have temporary access to catch-up programmes without ads.

Anyone using catch-up through a YouView set-top box or a smart TV will see ads from ad servers of major broadcasters, as the catch-up content in these boxes is delivered directly from the players.
'The challenge for the ad industry is that there are no ad servers in the Sky or Virgin set-top boxes'
However, these ads are currently sold as part of the standard player ad deals, with no differentiation between devices.
You can't buy TV VoD advertising that is separate from other VoD.

On PCs and mobiles, a similar process is under way – albeit at a much slower pace.
Once again, catch-up from broadcaster-owned players has dominated since their launch in 2007, but change is afoot. It is now possible to watch ITV, Channel 4 and Channel 5 catch-up content via the "platform apps" of BSkyB and Virgin on tablet and mobile.

The big question is whether these apps will eventually usurp the broadcasters' apps as they offer much greater range and functionality. This would then allow much larger, TV-centric programmatic ad systems to be developed.

The addition of archive VoD to Sky has woken up the rest of the industry. Sky has redesigned its on-screen menu to promote this, which has affected viewing of linear TV.
The percentage of linear TV viewed in Sky homes appears to have dipped slightly – however, total viewing seems to have increased as more options are available.

The aggressive marketing campaign used to promote this "boxset" service has stimulated a similar response from Virgin, BT and TalkTalk.

What is harder to assess is the impact of new(ish) arrivals such as Now TV, Netflix, Amazon and Blinkbox. It has become clear that many people who have full pay-TV services also use these offerings. Interestingly, they are seen as add-ons to a TV service, not a replacement.
While Netflix would claim it is making inroads into TV, the real impact of its arrival is being felt more clearly in the dwindling DVD market.

Nigel Walley is the managing director at Decipher