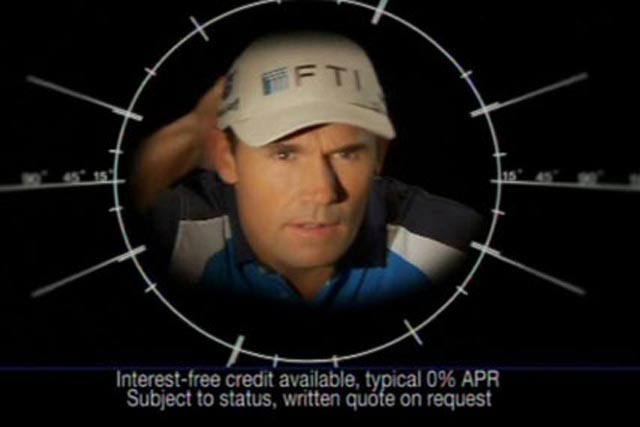 The original ASA ruling in spring sided with 23 out of 25 of the complaints cited by Optical Express' competitor Ultralase, which was the sole complainant.
The TV ad featured Harrington discussing why he chose laser eye surgery. He said: "People often ask me, how can I improve my game? I tell them the secret is to stay focused. And of course it's important to have great vision.
"I need to be able to look down the line, focusing clearly on the target. My advice? Visit Optical Express, Europe's number one provider of laser eye surgery."
At the end of the ad, Harrington says "It could help your game too".
The brochure made a number of claims about the brand's service and technology and featured a testimonial by Harrington on the inside front cover, which states, "I want to be treated by the best and that's Optical Express."
The original ruling was challenged by Optical Express and the case was studied by the independent reviewer.
The review did not reverse the case, with 23 out of the 25 points still upheld, although the wording of one of the upheld points was changed.
Nina Best, a specialist in advertising law at Browne Jacobson, said: "This is a crushing blow for Optical Express. At the time, the company took a major risk to challenge the ASA's decision.
"Last year, only one decision by the ASA was reversed on appeal by the independent reviewer, so its chances of success were slim to say the least.
"The decision to challenge has also given rival eyecare business, Ultralase, more publicity than it could have bargained for in the first place."