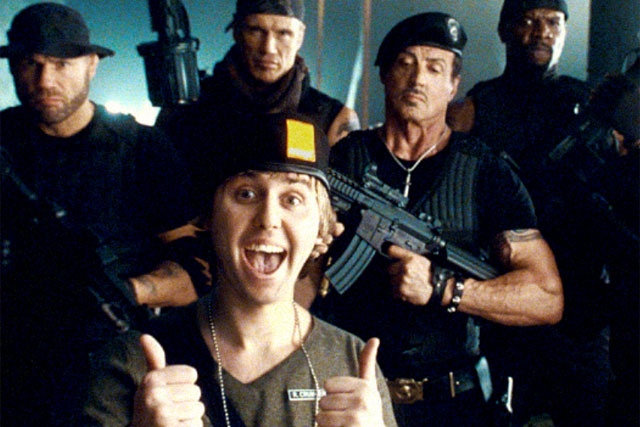 Buckley appears as Crumper, a social networks communications officer, who uploads a picture of the action heroes in their secret HQ to Facebook and tags the picture as "The funky bunker".
The ad by Fallon ends with the characters played by Stallone, Statham, Terry Crews and Dolph Lundgren, fleeing the bunker and leaving Buckley to tidy up the HQ.
The spot will launch in cinemas nationwide from Friday 4 May ahead of the launch of 'The Expendables 2' on Friday 17 August.
Orange's Gold Spots are part of the brand's association with film, which includes Orange Wednesdays and the Orange Film To Go service, which is run in partnership with iTunes.
Previous stars of the Orange Gold Spot campaigns include 'The Muppets', Spike Lee, 'The A-Team' and Jack Black.
Follow Matthew Chapman at @mattchapmanUK