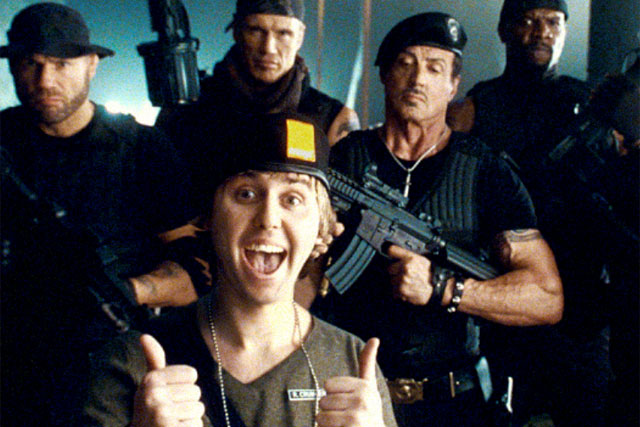 However, owner Everything Everywhere has renewed its deal as sponsorship partner of Bafta for next year, as it looks to step up its efforts on its cinema programme.
Orange has sponsored the Prize for Fiction for 17 years, and the National Business Awards for 11. Its RockCorps partnership won the prime minister's Big Society Award.
The Orange Wednesdays and Gold Spots cinema activity will continue and the brand may extend into movie production.
Steven Day, head of brand and communications, Everything Everywhere, denied the termination of the sponsorship deals was related to speculation that the company may phase out the Orange brand.
He argued: "We've pulled out a number of high profile sponsorships in the past."
According to Day the venture's sponsorship budget has been "increased as of this year" meaning the sponsorship changes are not because of budgetary cuts but has been driven by "focus, efficiency and the [film focused] branding strategy".
Speculation that Everything Everywhere, the UK joint venture between Orange and T-Mobile, could drop the Orange brand escalated in January after it released a bond issue prospectus floating a "substitution for one or both of the existing brands".
Orange's sponsorship of the Prize for Fiction has been running for 17 years, while the National Business Awards sponsorship has lasted for 11. Its RockCorps partnership won the prime minister's Big Society Award last year.
Day said: "We would be a lot poorer as a society if we didn't have these things [Prize for Fiction, RockCorps and the National Business Awards] and I'm really glad Orange has had a relatively large part in the success."

Orange Wednesdays and Gold Spots activity will continue throughout next year and Day added an increasing sponsorship budget could result in the brand moving into movie production and extending its Apple film download service.
Caroline Jackson Levy, chief executive at National Business Awards organiser UBM Awards and Partnerships, said the end of the sponsorship is "hugely disappointing, but it was not an enormous surprise".
Sister brand T-Mobile is unlikely to embark on any sponsorships because of the strategy for the brand, which is focused on being "very straightforward, clear and value orientated".
Day said: "It will be a bit like the John Smith's of the mobile world in that is plain, no-nonsense straight talking and what it offers is exceptional value."
Follow Matthew Chapman at @mattchapmanUK