United Kingdom
Orange 'Samsung Solid Extreme' by Chemistry Communications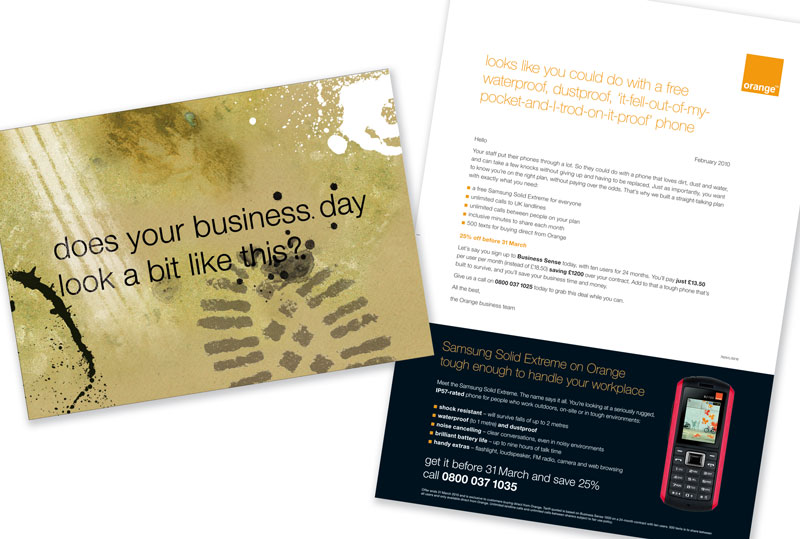 Orange is launching a direct marketing campaign around the Samsung Solid Extreme B2100 handset.
The direct mail pack describes the handset's features with emphasis on its durability. The target audience is 40,000 individuals who work in construction, transport, retail, utilities and manufacturing.
An email will also be sent out with a video of the mobile surviving a variety of accidents.