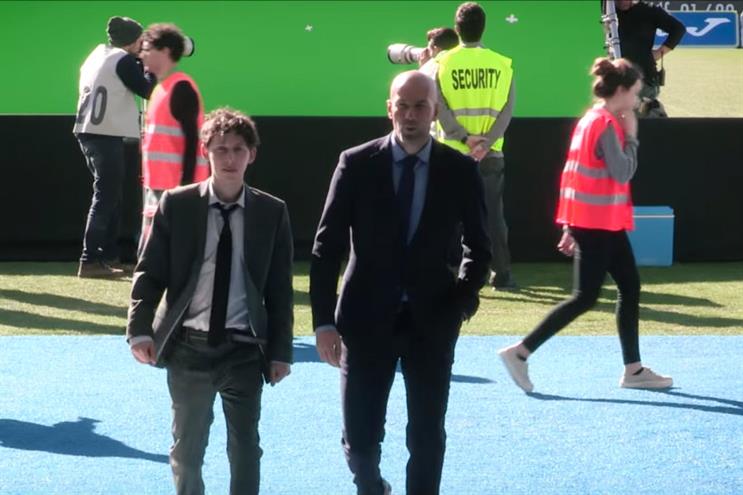 The French footballing legend will help select the 'world's ultimate fans' as part of the telecoms brand's global campaign.
Orange said that it is seeking to take a different approach by focusing on the fans as "big brands focus on star players".
However, fellow Euro 2016 sponsor Coca-Cola has stolen a March on Orange by revealing it will put fans at the centre of its campaign.
Orange will give away 3,000 match tickets to fans, compared to around 2,000 being given away by Coca-Cola.
The giveaway will also feature 200 VIP experiences for fans to attend warm-up games in France, the country in which Euro 2016 is being held.
French-owned Orange also sponsored Euro 2012, but this year's tournament will be especially important for the brand because the tournament is being held in its home country.
Orange executive vice president for brand and communications Béatrice Mandine: "UEFA Euro 2016 will be a proud moment for France, and for Orange.
"For us, Orange Sponsors You is an opportunity to go beyond badging and connect people with their passions. This is what inspires us and will help us to create a legacy we can celebrate long after the event has taken place."
Zidane will send "scouts" to scour the globe to help Orange to find the world's biggest fans.
A fully immersive 360º film launching on a dedicated www.OrangeSponsorsYou.com website is designed to generate interest in its search for the 'ultimate fans'.
Orange will bring 20 winners to watch the final at the Stade de France.
Fans that use the #OrangeSponsorsYou hashtag on social media will also be able to decide how France's Eiffel Tower plays the part in the celebrations.
There are no further details on how the Eiffel Tower activity will pan out, but it could be along similar lines to what EE has done with the Wembley Arch.
Further fan activity will include 'fan of the match', which will involve Orange picking out the fan who has stood out the most in the crowd at each match.