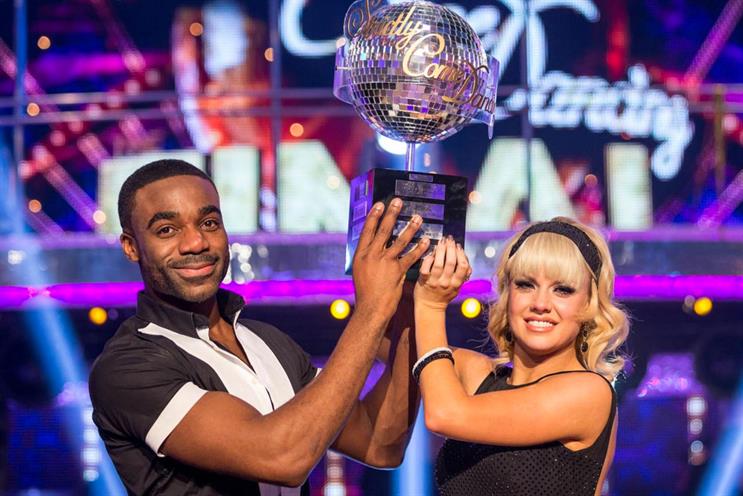 The dancing show, which aired between 6.40pm and 8.55pm, pulled in an average of 11.8 million viewers, or a 53.5% share of the total audience viewing at that time, according to overnight figures.
Oduba beat Danny Mac, the Hollyoaks star, and Louise Redknapp, former popstar, for the glitter ball trophy.
Last year, the final was shown in two parts. The five-minute peak was 11.9 million for the first part, with an average audience of 11 million, and a 50.1% share.
The second part later that night, when the awards were announced, had a peak of 11.7 million viewers, with an average of 11 million, and a 48.4% share.
Strictly also beat the final of ITV's The X Factor, which aired last week. The singing competition pulled in a peak of 8.3 million people.
The final of The Apprentice last night pulled in an average of 6.1 million viewers, and a 27% share, between 9.05pm and 10.05pm. Alana Spencer, a luxury cake company owner, beat Courtney Wood to win the competition.