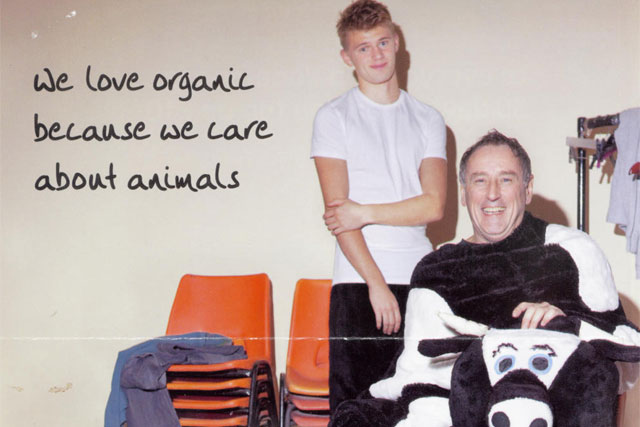 The magazine ad, created by The Haygarth Group, received two complaints – one from an agricultural surveyor and one from a farmer.
The ad used the strapline "We love organic because we care about animals".
Additional text in the ad stated: "Organic means fewer drugs or antibiotics, it also means better conditions for animals so they get to thrive and grow more naturally, it also means better conditions so they get to thrive and grow more naturally."
The ad, which ran earlier this year, was challenged over whether it was misleading as it implied that animals farmed in a non-organic way experienced lower welfare standards than those organically farmed.
The Organic Trade Board, which ran the ad, said the work was created to highlight organic farming's high welfare standards.
It added that organic farming was the only farming system in the EU which was defined by a European legislative regulation.
The trade body said "no system of farming had higher levels of animal welfare standards than organic farms working to Soil Association standards".
But the ASA (Advertising Standards Authority) ruled that the press ad was misleading.
It argued that the trade body's claim that no other farming system in Europe provided higher standards for animals, was not true in every case.
The ASA said: "While we noted that the evidence provided by the Organic Trade Board showed that organically farmed animals experienced high animal welfare conditions, we did not consider that it showed that in all cases, organically farmed animals experienced better conditions than non-organically farmed animals."
The ad has been banned and the Organic Trade Board must not imply that the organic farming of animals always offers better rearing conditions.