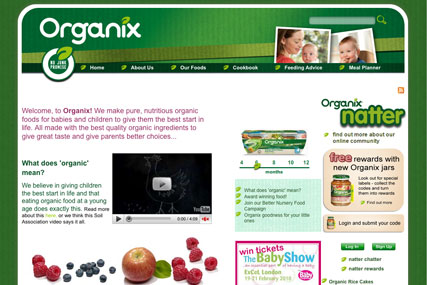 The company, which is the top-selling baby snack provider in the UK, is not as dominant in the wet foods category.
Its Organix Goodies snack range is the country's number one-selling baby snack, with sales rising 23% in 2009 to £16.6m. In wet foods, however, the Baby Organix brand is the ninth best-selling product, behind rivals including Heinz, Ella's Kitchen and Plum Baby.
Recently, there has been controversy surrounding baby and toddler foods, with the BBC Panorama programme 'What's Really in Our Kids' Food?' highlighting the issue.
Although a spokesman said the full extent of the campaign remit had still to be fully defined, Organix appears likely to benefit from the headlines.
TMW has been briefed with devising a campaign spanning direct and digital marketing, as well as CRM and social media.
The account was previously held by Touch DDB.