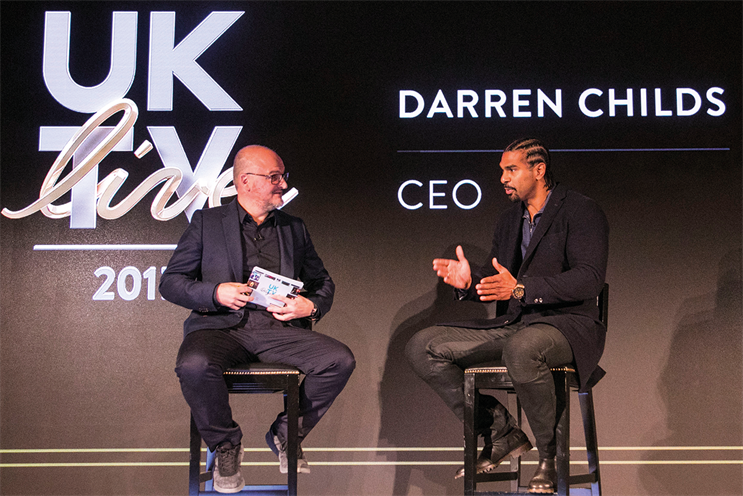 Television has changed over the past decade, with big budgets, big names and big writers drawn to the small screen. Yes, when you turn on your TV set, you'll discover we are in a golden age of broadcasting.
UKTV is driving part of that success, with 40 million viewers tuning in every month. The UK's third largest commercial broadcaster now commands a share of British commercial TV viewing of almost 10%.
The truth is that the British are still glued to their TVs in huge numbers. Commercial TV makes up two-thirds of total TV viewing in the UK with the average person watching two hours, 22 minutes a day (BARB, Jan-Jun 2016). Even supposedly hard-to-reach 16-34-year-olds are watching two hours, 18 minutes a day.
While it's easy to laugh at kneejerk adoption of the latest advertising fad, short-termism in marketing is no joke. Brands increasingly lean on reactive and tactical campaigns before classic slow-burn brand building. The recent Media in Focus study by research veterans Les Binet and Peter Field demonstrated yet again that when it comes to brand growth, mass media is crucial, and TV remains the most effective advertising medium.
UKTV's commitment to delivering audiences for brands is based on a strategy of growth through producing hit shows by investing in original programming – more than £150 million in 2016. With research by BARB demonstrating the enduring power of traditional blockbuster genres, great content remains king. Entertainment (17.6% share of audience), drama (16.1%), documentaries (13%), and sport (9.2%) are the mainstays of programming.
According to UKTV chief executive officer Darren Childs at the recent UKTV Live event, the 50 Originals it has in production are the key to its ongoing success. "It represents a five-fold increase in the number of UKTV Original Productions over the past five years, building the biggest commissioned slate in our 25-year history," he said. "Our investment in new content [on] the network has given us a stable of entertainment commissions, successful launches, and award-winning returning series."
As well as returning successful shows such as the BAFTA- and Emmy-nominated Taskmaster, sci-fi comedy classic Red Dwarf and quirky comic fantasy, Zapped, a host of new shows have been unveiled for the coming 12 months, including The Wave, with Rylan Clark, and dinnerladies diaries. Big names are now a firm part of the channel, including Davina McCall, Christine Lampard, James Buckley, Craig Charles, Una Stubbs, Greg Davies, Matt Forde and Dr Christian Jessen.
A move into sport – boxing – with ex-world heavyweight boxer David Haye shows how UKTV is appealing to a wider audience. A deal with Hayemaker Ringstar gives UKTV channel Dave a five-fight per year deal, and coverage of mixed martial arts sport BAMMA. Haye said his ambition is to make emerging boxing talent as familiar to young fans as he was to the last generation. "People could follow my rise as a boxer and I want to bring that back, providing access to the future British talent."
Research by UKTV into millennials' TV viewing behaviour has revealed more subtle patterns than previously appreciated. Generation Y feels less pressure to conform to traditional gender stereotypes, and there's a greater appreciation of everyone's unique interests. Meanwhile, Generation Z has witnessed the pitfalls of oversharing on social media, and are much more mindful, curating their online persona like a brand.
Changing audiences seek content that engages with them. Dave [the channel] is evolving an increasingly nuanced approach with wit still at the forefront, but in new formats, such as Jason Byrne's urban gameshow, Don't Say it, Bring it, and Dara O'Briain's gaming show Go 8 Bit. Meanwhile, the rebranded W channel has unveiled a raft of shows with big-name presenters, such as Alex Jones' tearjerker Secrets in my Family, Davina McCall's The Davina Hour and Christine Lampard's Celebrity Haunted Hotel.
UKTV's commitment to original production is attracting talent that has a chance to develop passion projects into TV hits, said Childs. "Our approach is letting people like Dara O'Briain make the show he loves to make and getting out of the way."
And that is TV that plenty of people still want to watch.