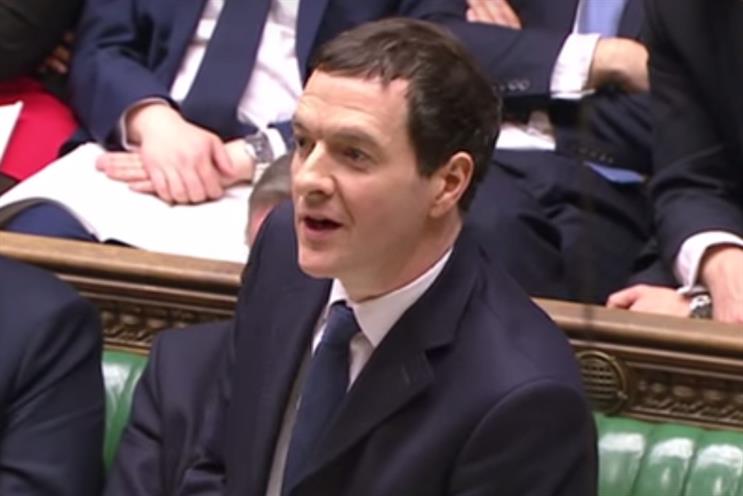 The chancellor of the exchequer made a statement this morning in an attempt to calm the markets after the pound's value plunged on Friday following the referendum result.
Osborne, who has not spoken since Thursday's vote, said it was "sensible to wait for a new prime minister" before taking a new decision over a budget.
During the campaign, Osborne had said he would have to slash public spending by £30bn if the UK voted to leave.
David Cameron announced on Friday he would step down as prime minister within three months after failing to convince the British public of why the UK should stay in the EU.
Osborne made no mention of resigning himself and insisted he wanted to "play an active part" in the debate of how the UK should forge its post-EU future.
"I said we had to fix the roof so we were prepared for whatever the future held and thank goodness we did," Osborne said.
Meanwhile Labour party leader Jeremy Corbyn insisted last night he will stand in any future leadership election after eleven members of his shadow cabinet quit yesterday.
The exodus was triggered by Corbyn sacking shadow foreign secretary, Hilary Benn, with he and other senior Labour figures criticising the leader's performance during the Remain campaign.
Labour MPs will discuss a no-confidence motion in Corbyn at Parliament today.