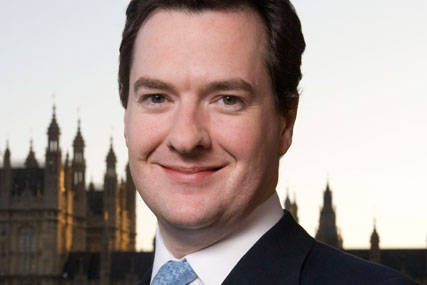 Speaking at the CEO Summit, organised by The Times, Osborne singled out WPP as an example of a UK business that had moved the location of its headquarters from London to Dublin due to stringent tax laws, which mean UK companies are charged corporate taxes for all overseas interests.

Almost 90% of WPP Group revenue is earned outside the UK.
Osborne said: "I want to reform the corporate tax system so that international companies locate in Britain rather than leave Britain."
In April, Sorrell stated that he would be open to returning WPP's interests to the UK if a new government changed the overseas tax law.
And following the Chancellor's comments, Sorrell said he was, "delighted to hear the Chancellor's comment" and to hear the Chancellor and the prime minister "stress that Britain must be open for business."
It is believed that Sir Martin Sorrell's WPP has saved an estimated £50m after becoming a tax non-domicile and moving its official headquarters to Ireland in 2008.
Britain's corporation tax rate is more than double that of Ireland's.
The move reduced the network's effective tax rate from 31.2% in 2008 to 23.5% in 2009.
At the time a WPP spokesman said: "It's just not appropriate to put a figure against inversion.
"We made the move because it makes the tax planning process much easier. You don't have to deal with the British Treasury trying to tax any of your foreign profits."
Treasury officials said the roadmap to corporate tax reform was in its "early days" but that the new government would be looking to "reincentivise" UK companies to return home. WPP Group was not available for comment regarding Osborne's speech.
WPP Group owns a global network of companies within the advertising, marketing and communications sectors, including the advertising shops JWT, Ogilvy and Young & Rubicam and the media agencies MediaCom, Mindshare and Mediaedge:cia.
In February the Government's Central Office of Information awarded its entire media buying business to a consortium from WPP's media division, M4C.
This marked the first time the UK Government's £250m buying business for all its departmental advertising campaigns had been consolidated into one network.