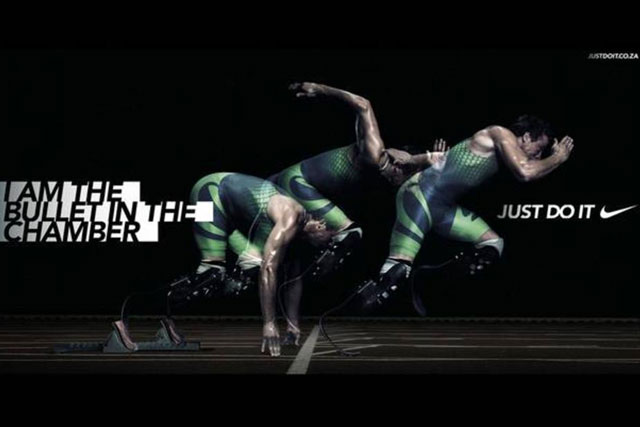 Nike said: "Nike has suspended its contract with Oscar Pistorius. We believe Oscar Pistorius should be afforded due process and we will continue to monitor the situation closely."
Pistorius is charged with the murder of his girlfriend Reeva Steenkamp.
Nike's decision to drop Pistorius follows that of French cosmetics company Clarins, which axed him from an advertising campaign earlier this week. He had been a brand ambassador for Clarins since 2011.
The sprinter has also been dropped by sunglasses brand Oakley.
Clarins said: "Out of respect and compassion for the families implicated in this tragedy, Thierry Mugler Perfume has taken the decision to withdraw all its campaigns with Oscar Pistorius."
Oakley said: "In light of the recent allegations, Oakley is suspending its contact with Oscar Pistorius, effective immediately."
BT, another Pistorius sponsor, said: "Given the ongoing situation we have nothing further to say at this time."
The decision to drop Pistorius by Nike and Oakley mirrors the move they took to axe their sponsorship of disgraced cyclist Lance Armstrong.