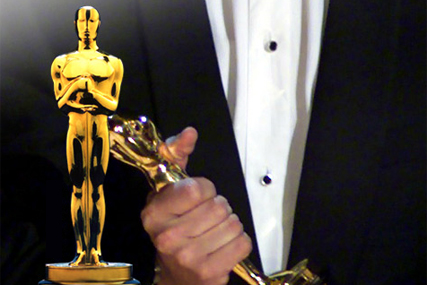 During the three-and-a-half hour show, the audience for the 82nd Academy Awards was 41.3 million, up from last year's event, which had an average of 36.3 million US viewers.

The low budget Iraq war film 'The Hurt Locker' was the big winner of the evening with six awards, including best director and best film.

There had been speculation that the number of smaller films that have won in recent years was putting mainstream viewers off. This year the number of films nominated for best picture was put up from the usual five, to 10.

The 36.3 million viewers who tuned in to see 'Slumdog Millionaire' win best picture last year was an improvement from 2008, when only 32 million people saw 'No Country for Old Men' take the big prize.

The strong result for Sunday's Oscars ceremony has been cited as evidence of the return of event television. The Super Bowl in February became the most watched television broadcast in the USA, with 106.5 million viewers.
Apple chose the ceremony to run its first ad for iPad, due to be launched on 3 April. Apple follows Google adopting high profile TV events to target consumers, the latter reportedly paid $5m for a slot during this year's Super Bowl.

The 2010 Super Bowl was the first broadcast to supplant the finale of medical drama 'Mash', which had 105.97 million viewers in 1983.

The Grammy Awards, the major music ceremony in the TV schedules, had an average of 25.8 million viewers in January 2010, a 35% rise in total viewers from 2009.