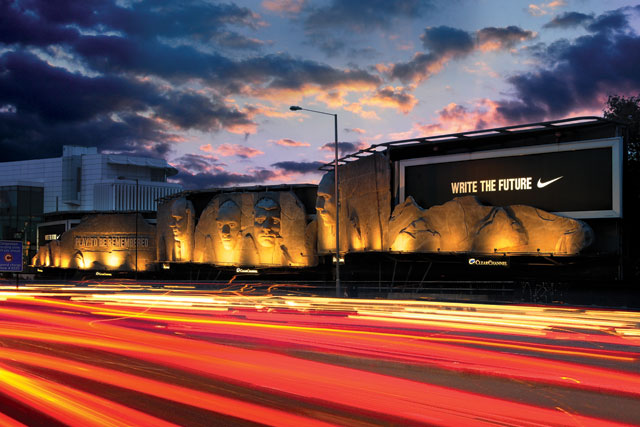 The OMC said that a boost in spend on digital and retail point-of-sale formats was mitigated by tough comparisons in the roadside sector.
Digital revenues were £29.8 million during the quarter, a rise of 10 per cent when compared with the second quarter of 2010. Digital now accounts for 14.2 per cent of all outdoor revenues, up from 12.8 per cent a year ago.
The roadside sector declined by 1.5 per cent year on year due to money spent around the General Election in 2010, while spending on point-of-sale and retail formats increased by 2.9 per cent.
Outdoor's biggest spenders came from a range of sectors. GlaxoSmithKline led the way and was followed by Marks & Spencer, BSkyB, Coca-Cola and Unilever.
Mike Baker, the chief executive of the OMC, said: "This quarter, outdoor has faced challenging circumstances, in the same way as other display media have, but revenues held up comparatively well. We were pleased to record only a small loss and, in fact, more than half of our 35 members enjoyed growth."