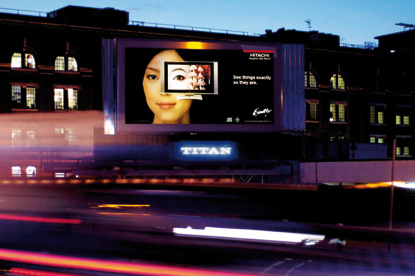 The creative agency will develop work to run nationally on outdoor sites, targeting advertisers and their agencies in an effort to highlight the medium's advantages, including its cost effectiveness.
News of Campbell Lace Beta's appointment comes just months after the OAA released disappointing first-quarter figures for 2009.
The Association reported a 19.3 per cent year-on-year decline in adspend for the period, with total revenue reaching £178.4 million for the quarter.
Roadside has been the medium most severely hit. Its share of the total market has fallen to under 50 per cent at the expense of the transport, retail and point-of-sale sectors.
The win for Campbell Lace Beta, which has the backing of all the major OAA members, is its fourth in less than a month.
The agency has already picked up the Thomas Cook and JackpotJoy Bingo accounts, as well as a project for Bupa International.