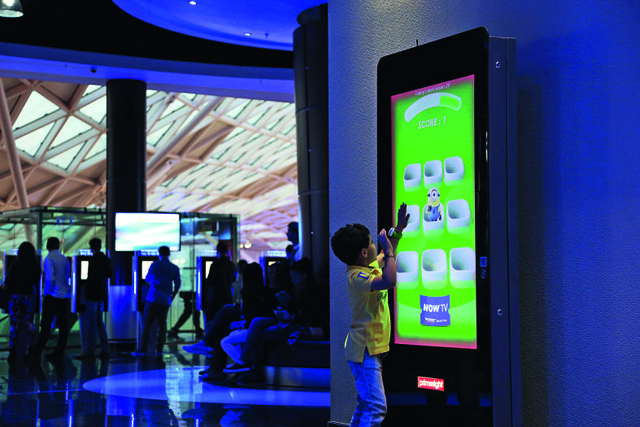 What was the idea?
With all the fantastic family movies available on NOW TV during the school holidays, we wanted to position it as the perfect way to keep the summer fun going at the end of a family day out.
The outdoor element was integral to communicating this concept, enabling us to target families while they were enjoying a summer day out.
What was the strategy?
Cinemas were a natural fit for this message due to high footfall and dwell time during this period, and interactive media, as an extension of this, felt like an exciting opportunity to develop some really engaging creative for the whole family. The campaign launched with a two-week push across 2500 travel sites and 450 cinemas to drive high awareness of the family movie proposition on NOW TV. The 10 highest-footfall cinema sites with interactive screens owned by Primesight were then identified to deliver the engagement element.
How did you use outdoor?
Our creative agency, WCRS, developed a fun and engaging touchscreen game which encouraged interaction with well-known characters from a range of fantastic family movies including Despicable Me 2 and Cloudy with a Chance of Meatballs. The interactive element ran across four weekends generating a total of 16,645 interactions on cinema screens – a 250% uplift on the industry benchmark. A strong average completion rate ensured key campaign messaging was delivered to 90% of users.