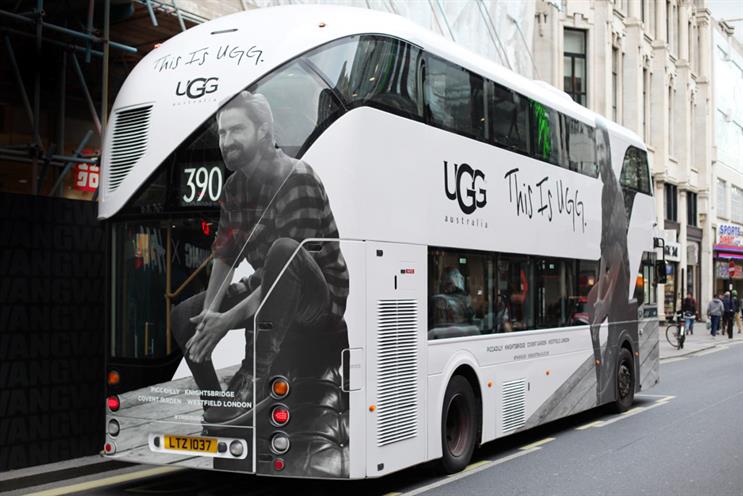 What was the idea?
Winter is one of the most important seasons for UGG Australia. We wanted to create an impactful, unmissable and engaging campaign that would not only leave a lasting impres­sion but also cut through the clutter on the high street to ensure UGG Australia is front-of-mind during the key gifting season. We also wanted to find a media vehicle that would both promote the quality of the product and target shoppers.
What was the media strategy?
Working closely with our media agency M2M, our strategy was to create disruption and deliver an innovative campaign that would achieve standout. We opted for a mixed-media schedule, with outdoor at its heart. The outdoor element was integral, as it enabled us to target shoppers while they were out and about on the high street.
How did you use outdoor?
Route data tells us bus ads deliver the highest level of impacts on the high street – 95%, which was crucial, as we wanted our mes­saging to be contextual and acted on.
How better to grab the attention of and directly engage shoppers in the run-up to Christmas than to paint iconic new London Routemaster buses, guaranteeing high visibility for UGG Australia at this crucial time of year, as well as creating buzz and excitement.
This impactful format, created for us with Exterion Media, also reflects the premium attributes of the UGG Australia brand.
Kelly Lopes Da Silva, marketing director, UGG Australia EMEA, Deckers Brands