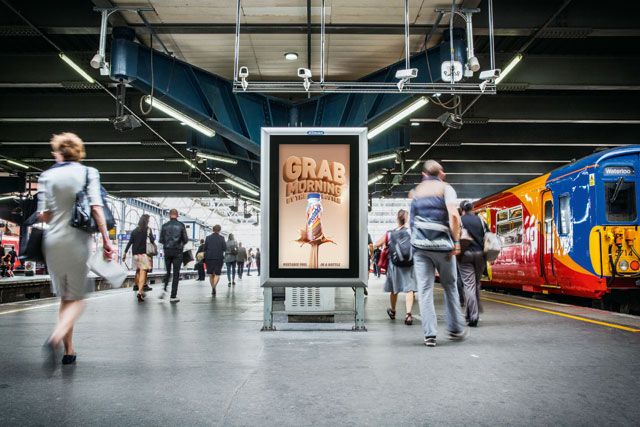 What was the idea?
This was a new product category and a significant investment for our brand, so outdoor would be key to driving mass awareness of the new drink and reaching consumers outside the home and in the mindset to purchase breakfast 'on the go'.
What was the media strategy?
Outdoor was the lead medium in a cross-channel campaign that also included a video-on-demand
programme across online and social-media channels.
How did you use outdoor?
As outdoor delivers mass-reach and high visibility, we rolled out a heavyweight and digital out-of-home campaign that introduced the strapline 'Weetabix fuel in a bottle' across environments.
We reached shoppers at major supermarkets with point-of-sale advertising and deployed digital screens in railway stations, with a focus on the busy morning commute.
We also delivered breakfast to the nation with a sampling campaign at major UK railway stations, amplifying understanding and awareness of the product among our key consumers.
Read next
jcdecauxec1