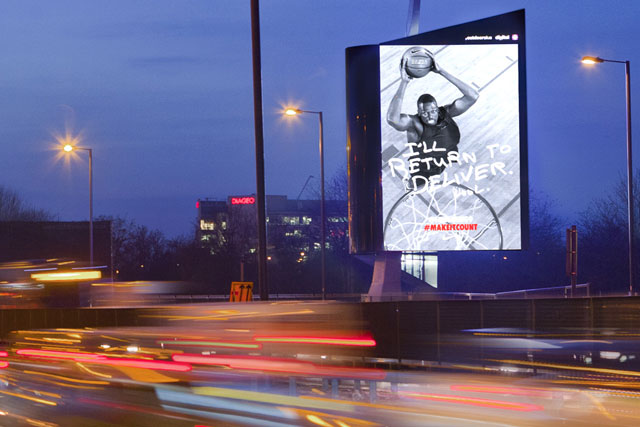 The Spire offers advertisers access to a dedicated commuter and business audience – balanced male: female and 60% ABC1 – targeting both inbound and outbound traffic from West to Central London.
It can deliver more than 1.8 million impacts over a two-week campaign and is sold as four 10-second slots in a 40-second loop.
New creative can be uploaded within minutes and there are few restrictions in terms of campaign duration.
Grant Branfoot, sales director at Outdoor Plus, said: "Being the fastest growing sector in the Outdoor marketplace, we are excited with the new opportunity we are bringing to the outdoor market.
"The potential for advertisers is vast and through the addition of The Spire to our expanding digital portfolio, we believe we can help advertisers truly exploit the immediacy, the creative possibilities and the opportunity for highly targeted messaging which is associated with large format outdoor digital screens."
Outdoor Plus already has large format digital inventory which includes The Eye in Holborn and the Euston Road Underpass screens.