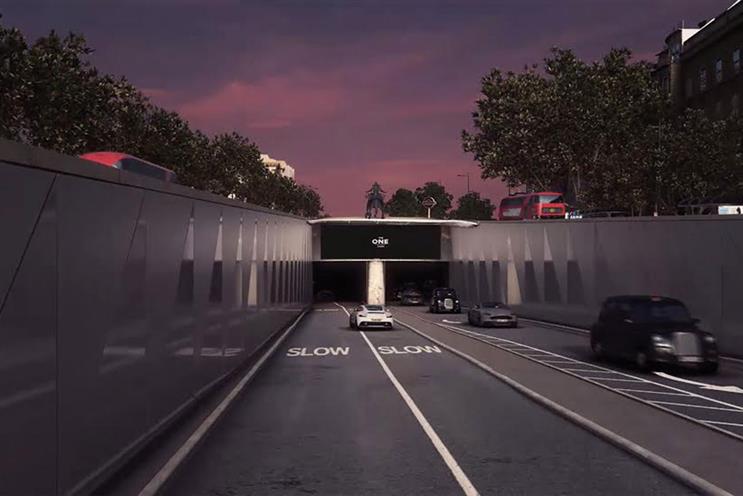 Industry observers suggested Outdoor Plus could bring in as much as £6 million a year from the site, which is to be called The One.
Westminster City Council owns the underpass, which previously carried no ads. It used the consultant Wildstone to put it up for tender.
The underpass is located between two of London's most prestigious advertising sites: Piccadilly Circus and Cromwell Road.
Jonathan Lewis, the managing director at Outdoor Plus, declined to comment on the site's value.
However, he described it as a "unique opportunity" because there is a "scarcity" of other ad sites on that three-mile stretch of road. The screens will have a fortnightly reach of more than 2.1 million people, Outdoor Plus has estimated.
Outdoor Plus, which is independently owned, has shifted its focus from traditional posters to digital outdoor over the past five years.
It owns 19 flagship London sites, including the Euston Road Underpass and Vauxhall Cross.