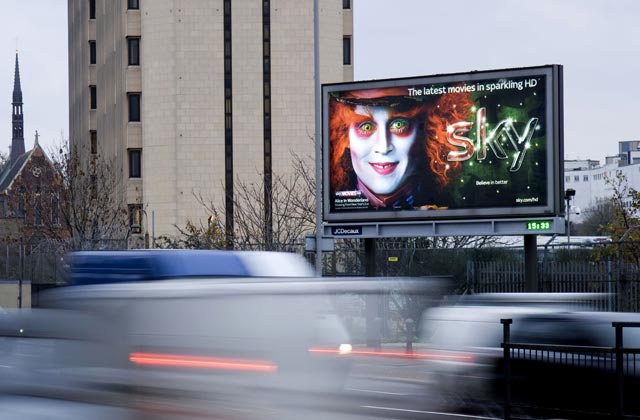 According to figures from the Outdoor Media Centre, outdoor media owners generated combined revenues of £206.5m, while digital revenues account for £25.1m of the total, up 31% year on year.
Aside from the growth in digital, figures from the OMC showed the other standout performance was by large format banners, which took revenues of £4.7m during the three months, up 30% year on year.
The ten biggest outdoor advertisers were BSkyB, Universal Pictures, Paramount Pictures, T-Mobile, Natwest, Kellogg, McDonalds, KFC, Nokia and Lloyds TSB.
Mike Baker, chief executive of the Outdoor Media Centre, said: "This quarter has seen outdoor challenged in the same way as other display media. We were up against some tough comparatives with the election and significantly higher government spending last year in quarter one."
The Outdoor Media Centre has released the breakdown of its digital revenues by environment for the first time. Transport, predominately subways, rail and airport, accounted for 50% of digital revenues; roadside, mainly large format LED billboards and spectaculars, was 28%, and the retail and leisure sector was 22%.
Matthew Dearden, chief executive of Clear Channel Outdoor, said: "Media has had a tough quarter, but we recognised the challenges early and responded well; so I'm delighted that outdoor grew, and Clear Channel has outperformed our closest competitors.
"I am confident this growth will continue by continuing to focus on meeting the needs of our trading partners and clients."
The Outdoor Advertising Association rebranded as the Outdoor Media Centre in January 2011. Together its 31 members account for more than 95% of outdoor expenditure in the UK.
In the fourth quarter of 2010, outdoor ad revenue climbed 6.9% year on year, while revenue over the year as a whole finished up 12.5%.