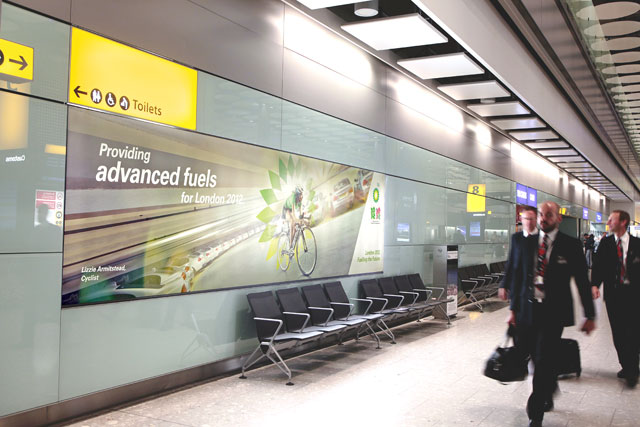 Route has been more than three years in the making and is a people-focused measurement system, differing from previous systems that have taken advertising locations as their starting point.
The research incorporates the largest GPS travel data of its kind, spanning 28,000 people, who each carried a GPS meter for nine days to shed new insights on how people move around as they live day to day.
In total, 19 billion GPS records have been read to date and will increase by 3.3 billion every year. It has also been designed around hyper-local geography, which makes it possible to plan by town, or create bespoke geography, as well as to choose from 24 conurbations or the 14 BARB areas.
The result is data on how many people see an advertising campaign, as well as how often they do so. The audience can then be broken down in many typologies including age, class, lifestyle, shopping habits and so on. The information is used as the currency for planning, trading and evaluating advertising investment in the medium.
James Whitmore, managing director of Route, praised the sector's decision to scrap the well–established and internationally renowned Postar, which had been launched in 1996 as a roadside measurement system, in favour of something far more future-facing.
He said: "We now know who is travelling where, how, when and at what speed. The name, 'Route', is designed to reflect this. Increasingly, time spent out-of-home is about understanding the routes that people take. It is about knowing the pathways of the eye.
"The medium is changing rapidly and we must think from the point of view of the audience, not from the position of a poster. If we start with a deep knowledge of how people move about, we have the flexibility to decide what we put in their way in terms of communication opportunities. By defining the audience it will be possible to use the data to plan, trade or value the medium."
Some initial findings from Route include the fact that 15-17 year olds travell the slowest, at an average speed of 14.34 kmph. The fastest age group, perhaps surprisingly, is 50-54, averaging 19.94 kmph.
As a nation, those who are up, travel the fastest between 5am-6am on a Sunday (32.8kmph) and slowest at 10am-11am on a Tuesday.
The survey can also shed light on specific data sets - like how many 25-34 year old TV viewers in the West Midlands travel by bus, or how many 15-24 year old smartphone users in London are frequent rail travellers.
At its launch yesterday, Glen Wilson, managing director of Posterscope, said: "We have been given the keys to the Ferrari and we need to drive it like we stole it. This is revolution not evolution."
Wilson admitted that in the past there has been a gap in out of home media activity between planning objectives and the actual measured output, but believes robustness of Route is set to change all of that.
He said: "I think what you're going to see is some really innovative media planning around outdoor going forward."
The ability of Route to drill down into actual individual consumer behaviour, dwell times and the 'likelihood to see' factor through the addition of pioneering eye-tracking studies, in addition to the standard footfall metrics around sites, led Clear Channel's chief executive Matthew Dearden to add: "I think it's awesome.
"In the past, people have accused out of home of not being measureable. Today, we have the answer. We have the power of big data.
"What this says, I think, is that we are putting our money where our mouth is. This is our time to shine and we are leapfrogging other media into an audience measured world, rather than an asset-managed world."
Read Glen Wilson's thoughts on why Route is a game-changer for outdoor here.
Follow @DurraniMix