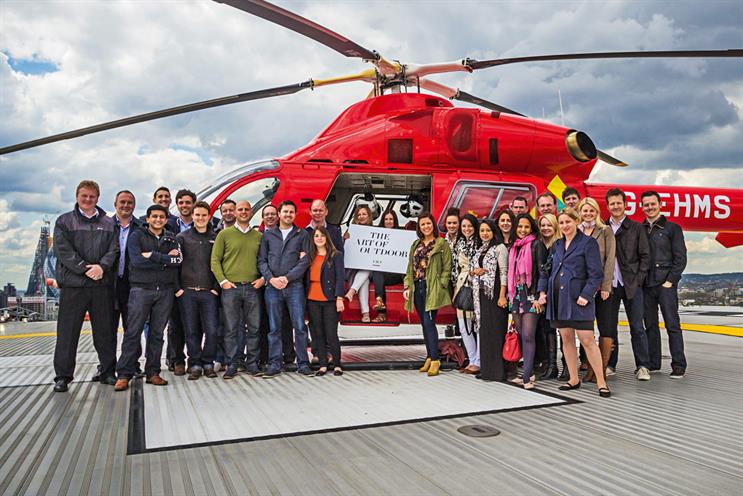 Ocean Outdoor
A 14 per cent growth in Ocean Outdoor's market share reflects the success of a sales team that has grown in confidence in a sector dominated by big international players.
That success is embodied in the team's approach to business, with each team member having total responsibility of the sales process from start to finish.
At the same time, Ocean Outdoor has seen the successful launch of The Grid, Britain's first city-centre, full-motion, out-of-home network offering clients a flexible way of buying digital out-of-home. It drew in 36 new clients and delivered year-on-year revenue growth.
This has been accompanied by expansion into new territories and has included working with partners to produce integrated campaigns where mobile and DOOH work together.