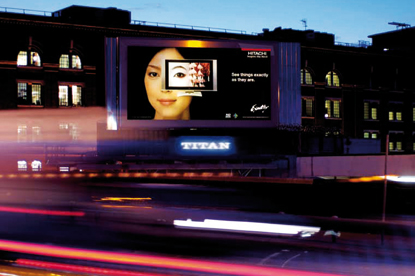 Outdoor companies including JCDecaux and Clear Channel are in negotiations with the billboard contractor Outdoor Plus to cut fixed rental costs for their roadside inventory.
The news comes amid speculation that Titan Outdoor is seeking to sell its entire roadside inventory to concentrate on its Network Rail franchise.
It is understood that rent paid for a billboard site needs to be equivalent to at least one-third of the net revenue a media owner can make on it for it to be financially viable. In the current climate, many outdoor sites are falling far short of that target.
One senior outdoor industry source said: "Roadside has collapsed. The soft outdoor market has prompted a review of the entire structure of the outdoor media owner industry."
Outdoor Plus has about 650 sites across London, specialising in backlit large formats. The majority are contracted to be sold by Clear Channel, JCDecaux and Primesight.
Clear Channel slashed the number of roadside billboards it carries by 16 per cent between February this year and May, according to figures released last month by Postar.
Clear Channel said the cuts, which affect the outdoor company's 48-sheet panels, were part of an ongoing drive to cut panels that it considers to be bad quality.
Earlier this week, Aviva said it secured free outdoor space on its latest advertising campaign owing to a lack of demand for roadside billboards.
The group said it had posters on roadside billboards for four months between January and April, which would typically only have been up for two weeks.