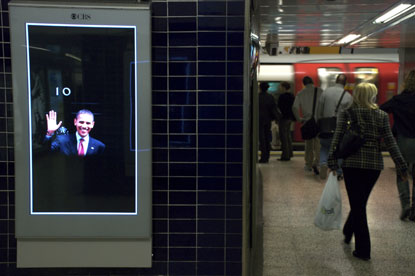 The Digital Out-of-Home Handbook introduces three new ways of judging the medium's effectiveness.

It puts outdoor exposure into the categories of transit, microdwell and dwell, relating to how people are moving when they see ads.

The handbook outlines how to take advantage of each category and covers the creative issues involved.

Kinetic's approach is supported by the major outdoor contractors, including CBS Outdoor and JCDecaux.

Tim Bleakley, the managing director of sales and marketing at CBS Outdoor, said: "The information in this publication can only make digital out-of-home better understood and as cost-effective as possible."