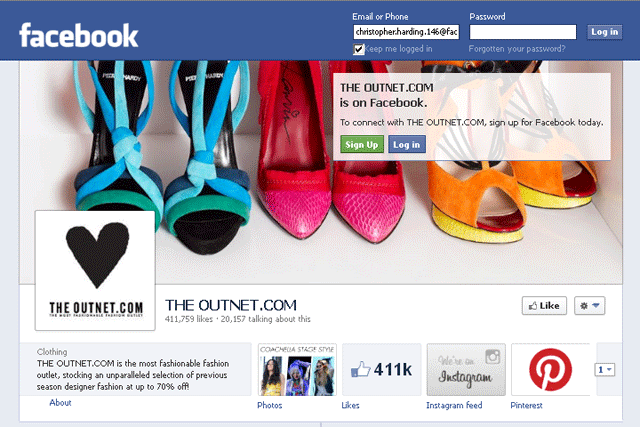 We Are Social will work on social media strategy and execution for the brand out of its New York office, with support from London and several of the agency's six other offices around the world.

The Outnet's social media was previously handled in-house.

The initial focus will be on social listening and reporting, which will lead to strategic recommendations for the brand's social channels, content and audience engagement, followed by creative campaigns.

The Outnet has 411,000 likes on Facebook and 103,000 followers on Twitter. It stocks last-season designer fashion clothing and collaborates exclusively with designer labels, offering to deliver to more than 170 countries.

Leila Thabet, the managing director of We Are Social US, said: "The Outnet is well placed to innovate in social media due to its unique position in the discount luxury market.

"We'll leverage our fashion experience to develop a social strategy together, and constantly look to The Outnet fans and shoppers to shape how we create content, position the brand and devise campaigns."

We Are Social has worked with other fashion and luxury brands including Donna Karan Atelier, Louis Vuitton, MaxMara, DeBeers jewellers and Elizabeth Arden.
The designer fashion group Net-a-Porter reported sales of £368m last year, up from £238m.