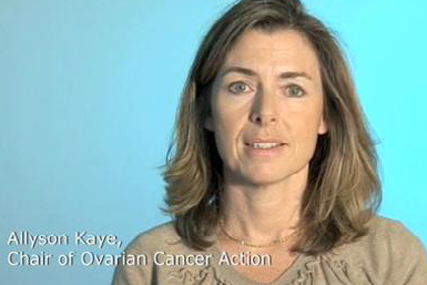 Created by Saint@RKCR/Y&R, the online campaign at ovarian.org.uk identifies the symptoms of ovarian cancer and encourages visitors to take the pledge to remember the symptoms and pass it on to others via email or Facebook.
It registers the number of pledges that are made so that visitors have a sense of the important part they are playing in raising awareness of the symptoms of ovarian cancer.
In the UK ovarian cancer is the biggest gynaecological killer and the fifth most common cancer in women in the UK, affecting more than 6,500 women each year.
Awareness of the symptoms of ovarian cancer among women is low and survival from the disease is poor - with fewer than 40% of women surviving five years beyond diagnosis.
Most women with ovarian cancer are only diagnosed when it is at an advanced stage and is difficult to treat. But if diagnosed at stage one, when the disease is contained in the ovary, women have up to 90% chance of survival.
'Every Woman Should Remember' aims to improve awareness of the common symptoms, such as persistent stomach pain, increase stomach size and persistent bloating, difficulty eating and feeling full quickly - as well other associated symptoms.
The campaign also reassures women that they are unlikely to have ovarian cancer but it is important to talk to their GP if experiencing any of the common symptoms on most days.
'The Every Woman Should Remember' campaign is part of Ovarian Cancer Action's awareness programme and is an extension to the Remember the Symptoms advertising campaign created by RKCR/Y&R, which features actress Emilia Fox.