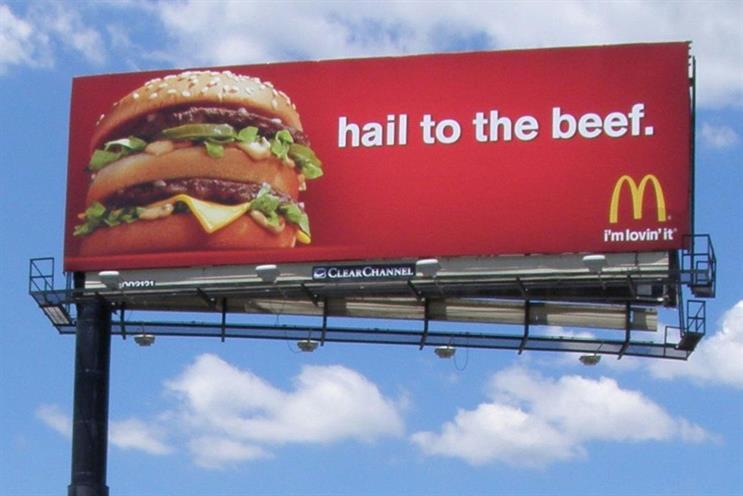 The temptation to force-feed rather than drip-feed people with messages has long been an issue in digital media. But is Laurence Green right in claiming the problem is spilling over into other areas? Having just driven through the billboard-free US state of Maine, the 101 founder concludes that creep is blighting the world's oldest medium – outdoor – just as much as its newest. Writing in last week's Campaign, Green confesses that, having had billboard advertisers bash him around the head for so long, it was wonderful when they stopped. It has led him to wonder whether his experience has implications for the ad industry as a whole. Does it need to show more restraint and not overdose those it needs to cherish? The answer isn't clear-cut. Billboard ads in the UK are not nearly as ubiquitous as in the US. What's more, industry watchdogs believe it isn't the amount of advertising but its burgeoning assault on privacy that concerns consumers most.
Trade body
Alan Brydon, chief executive, Outdoor Media Centre
"While out-of-home helps bring cities to life, there is no commercial benefit to an oversupply of advertising. Just as you won't see billboards in an unspoiled place like Maine, you won't see them in a Cotswold village. And nor should you.
"TV has restricted advertising minutage while newspaper and magazine editors know their publications won't sell if they carry too many ads. The ones that do are given away free.
"Commercial creep is a far bigger problem online. The fact that YouTube allows visitors to skip ads suggests it knows people don't like them very much."
Creative
Laura Jordan Bambach, creative partner, Mr President
"It's not just in the physical space that commercial creep is a problem. In the digital space, it's even worse. It means people aren't noticing ads as much as they should. In fact, I wouldn't be surprised that, if the amount of advertising space was thinned out, the more successful the advertising would be.
"I'm not sure what the industry can do about it. But the very least we can do is to research the problem and take notice of the results. As we've seen in the US and South America, there's always the threat of legislation."
Trade body
James Best, chairman, Committee of Advertising Practice
"The US and the UK are very different environments. Here, posters exist mainly in shopping centres and high streets where people see themselves as consumers. Drive along any US highway and you are walled in by billboards that literally shout at you. So when they aren't there, you really notice the difference.
"While some people feel there's too much advertising, their main concern is its pervasive influence in their private lives, whether it be via their mobiles, their home phones or online. While we already have strict laws in place, the industry has to show restraint when it comes to exploiting new opportunities."
MP
Damian Collins, Conservative MP and former account director, M&C Saatchi
"I see no reason for legislation to stop commercial creep. The amount of billboard advertising is a matter for local authorities that have the power to restrict it if there's a problem. What's more, billboards using the latest digital technology have become vibrant features of our cities.
"In the end, consumers will be the judges of whether or not there is too much advertising, whether it's pop-ads in the digital space or the amount of commercial TV minutage. If ITV was allowed to saturate its schedules with ads, people wouldn't watch its programmes."