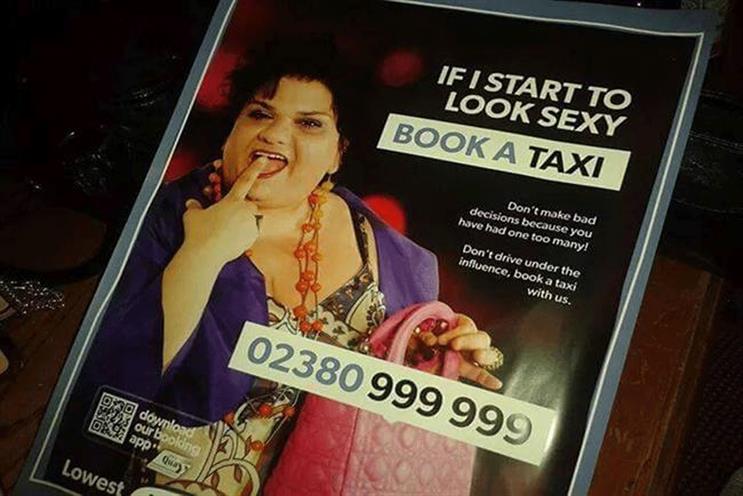 West Quay Cars in Southampton said it had put up the controversial poster with the caption "if I start to look sexy, book a taxi" as part of its festive campaign to stop people drink-driving and to take a cab instead.
Feminist campaigners said the ad, which featured a voluptuous lady in a suggestive pose next to the warning "don't make bad decisions because you have had one too many" was sexist, and some urged a boycott of the company.
But, in response to two complaints, the Advertising Standards Agency (ASA) today said the emphasis of the image was on the woman's unusual pose and styling, rather than her physique.
The ASA said: "The emphasis of the image was on the unusual pose and styling of the woman featured, who was depicted wearing colourful and clashing clothes and large jewellery and accessories.
"The light-hearted intent of the ad was clear and that it would not generally be understood as an objectification of women, either in its intent or its result."
In its response, West Quay Cars said one of the campaign's other posters had featured a man in place of the woman and the third showed both the man and the woman together.
While they did not believe the ad to be sexist or discriminatory in any way, the company added that it was sorry that it had been interpreted in that light.
The private hire company had also conducted a polling exercise on about 600 people to get their feedback on the ads, with only a very low percentage of those asked had raising any objection on the grounds of offence.
The ASA found the ads did not breach its standards and no further action would be taken.