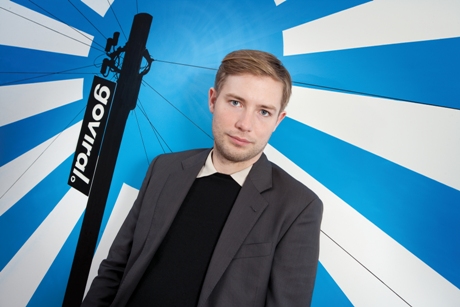 For every minute that passes, 72 hours of content is uploaded to YouTube. In that same minute, 400,000 people will sign into Facebook and 100,000 new Tweets will be posted. You can turn these numbers around in your head as much as you want; at no point will they stop being incredible - especially in video and social, the scale of change in recent years is astonishing. In 2005, we didn't even measure online video consumption; in 2011, YouTube hit one trillion views. Other social players are on the same trajectory. Traditional gatekeepers are still around, but they are no longer the only ones with keys to the conversation. Social curation is booming.
What is really happening to media?
Due to technological advances and proliferation of devices, humans now generate massive amounts of content. Before social media, there was no place to catch all of this content and conversations and turn them into media. Now, close to 30 per cent of all the world's photos end up on Facebook, and 28 per cent of Generation Y check their newsfeed before getting out of bed. We are going from a world of the "daily mail" to the "daily me" - of personal media on demand.
For brands looking to communicate with consumers today, it ultimately means the ecosystem they build up around broadcast media starts to ring hollow to users with greater expectations. We get better updates directly from the London Underground via its app, we get mixed professional and peer-to-peer news from sources such as Huffington Post and Flipboard, and we start trends in large crowds that go around the world in days.
Word of mouth has always been around, but the exponential factor is that when an increasing amount of a user's time is spent engaging with content recommended by others, social gets amplified as a behavioural driver. The internet will be the connective tissue of the 21st century, and it is the younger consumers who are setting the agenda. Studies from McKinsey & Company have shown that, by 2015, Generation Y will be the single largest consumer group on the planet. Beyond that, they carry tremendous influence on the purchase behaviour of their families and their peers.
What should advertisers be doing?
To match the expectations of this group and join their conversation, we have to change the way we speak. Sure, we may still have innovative outdoor ads, sponsor a sports team and generate a few broadcast spots - but, compared with the meaningful views on products and brands that users can access through the closest internet-enabled device, they are increasingly powerless. Even in online video, 90 per cent of media spend goes towards standard pre-roll - a continuation of the same commoditised approach that drives TV buying. There is still a large audience, and we spend more time with media than ever before; the problem, in a nutshell, is that the audience is getting used to being in control.
The new generation of consumers expect brands to act in 3D. They want to speak to us and know if we laugh, cry and flinch at the same things as they do. The two-dimensional brand image drawn in the 80s and 90s is giving way to a deeper relationship between brands and their consumers - and only slowly is our marketing spend beginning to reflect what should be a large-scale change in our priorities. Each brand needs to crack the one-million-dollar question: how do we get to own the conversation around us in a social world? The answer is content and syndication - crafting and curating the experience rather than renting it. We need to go from focusing on targeting individuals to mastering group influence, becoming part of the social fabric that makes our media.
We, as advertisers, are obviously in it for the long run, and the big screen still dominates our living room with some consumer groups. But, just under the surface, social and digital are exploding. Nike has a sophisticated understanding of its audience and of how to deliver on its promise - creating apps, running events, weekly reality shows and multiple other activities. Today, Nike is a media company first, advertising company second. As Stefan Olander from Nike recently stated: "Once you have established a direct relationship with a consumer, you don't need to advertise to them any more." Few can say the same.
Achieving the state Olander envisions is a challenge to most brands and the industry because they have spent the past 40 years perfecting a model that is rapidly becoming irrelevant due to audience migration and the speed of communication.
This requires changing the self-image of advertising to something that closer resembles how entertainment and content industries work. Justin Bieber and many others were born here. Social media seems natural to them, awkward to us.
Red Bull is the obvious, and unfortunately the only good, example of what brands can achieve with longevity in the way it spends the money we used to earmark to advertising. It is today a 360-degree media business, with its own content and media experts, able to entertain and engage almost 24/7 across multiple channels and on a global scale. In fact, it is so good at producing advertising content that it can get 60,000 people to show up for an air race, while selling the TV rights. Most brands lack this type of innovation and aspiration to own the conversation. Perhaps it is because they mostly still push media with very little longevity to an audience that doesn't care.
Ask yourself: if Coca-Cola largely paid for The X Factor, why doesn't it own it to benefit from season two and three? In many ways, this is not much different than the Waitrose magazine owning the conversation with mums around food and shopping. The difference between now and then is, of course, social. For the mums of tomorrow, we need to create stories and conversation fit for our time. The tools and talent are there, but we largely insist on excluding ourselves from owning the conversation by putting all of our money into renting it.
Mads Holmen is the planning director at goviral.
POINT OF VIEW
Facebook or Google+?
Facebook has defined the social space, Google has never understood it fully. Now it is mostly a matter of network effect - Facebook is here to stay now and the three giants (Apple, Google and Microsoft) have become four ... and almost five with Twitter.
My favourite social media is ...
Twitter. Feels more like a genuine new form of communication and responsible for hashtags, the world's greatest invention. Not a master user myself, but the idea of 140 characters is just fascinating to me - coming from a world of video and content.
I balance personal and professional in social media by ...
Largely switching off to the social noise to focus on work and life.
I can't forgive ...
When people don't really care about what they do.
The worst thing about social media is ...
The narcissism. Sometimes reality TV and social media feel like one big glossy magazine. I wonder if we are losing depth?
In five years' time ...
I'll have my own company - trying to disrupt education.