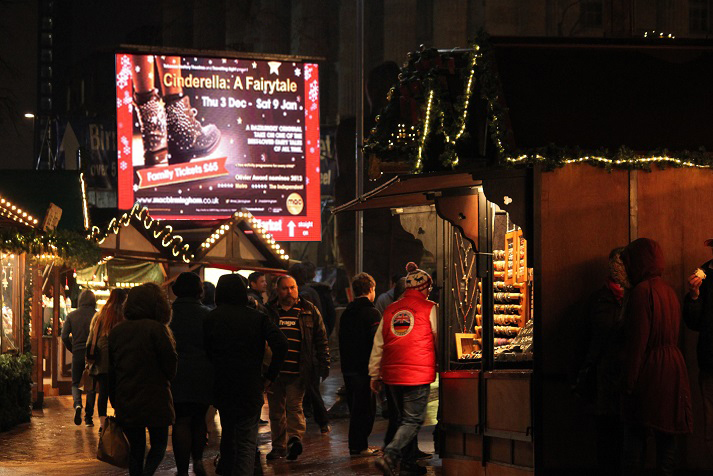 Elonex's digital network is named 'The Big Switch On'. Visitors to the city's festive attractions will see visitor information and Christmas advertisements from Birmingham-based retailers, businesses and charities broadcast on the screens.
The screens are to be placed at hotspots in the city centre, at attractions including Birmingham's Frankfurt Christmas Market, and the big wheel and ice rink on Broad Street.
The network of seasonal screens goes live on 17th November to mark the opening of the Frankfurt Christmas Market and the 50th anniversary celebrations of the signing of the Frankfurt-Birmingham Partnership Agreement.
The screens will deliver unique and real-time digital advertising for brands serious about targeting mass and lucrative seasonal audiences.