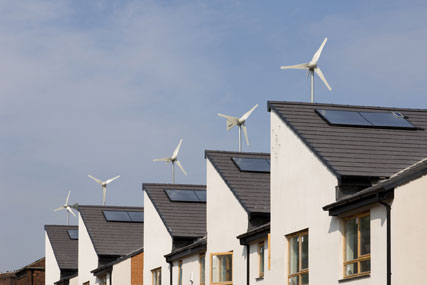 Ownergy's launch coincides with a government scheme to pay compensation to consumers who use solar panels and wind turbines, both for domestic purposes and to feed power back into the National Grid.
The "Feed-In Tariffs" are part of the government's ambitious plans to increase the proportion of renewable energy used in the UK from 2% to 15% by 2020. Similar tariffs have been launched in several other EU countries.
Ownergy is launching itself as a consumer proposition at this month's Ideal Home Show at Earl's Court in London.
The brand's marketing director, Scott McLean, has overseen the appointment of digital and design agency 2Cs Communications to develop a visual identity for Ownenergy which features orange and turquoise images of outdoor scenes.
Ownergy will also use the brand strapline 'Make energy make money'.
As demand for green energy increases, Ownergy managing director Philip Wolfe expects rising levels of competition in the sector, given the government's support for the Feed-In Tariffs project.
Under the scheme, which launches on 1 April, consumers with solar electricity panels can earn up to 41p per kilowatt/hour and those with wind turbines up to 35p per kilowatt/hour. This could equal annual savings of up to £800 on bills.
Npower, Southern Electricity and British Gas have already taken steps to snare consumers looking to install micro-generation systems.
Npower claimed enquiries about renewable home energy have increased by 200% since the government announced the Feed-In Tariffs. A spokesman confirmed future marketing of microgeneration will be "highly targeted", given the cost of equipment installation.
Separately, the UK energy industry has agreed to an independent certification scheme to label sustainable electricity tariffs which complies with Ofgen's Green Supply Guidelines. The initiative is being promoted via a dedicated website.