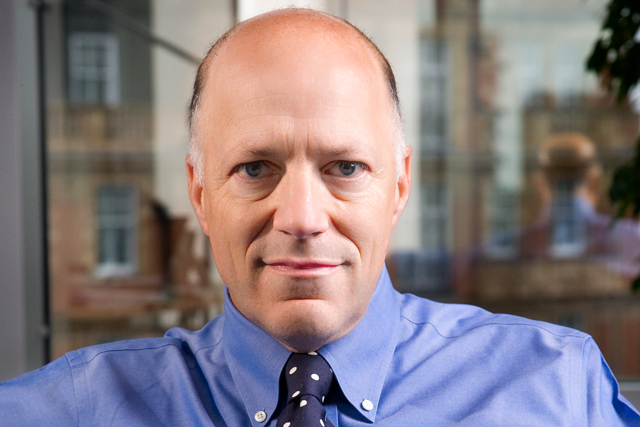 Technology is now allowing creativity to be expressed through a growing number of channels and presented in an almost infinite number of ways. At the same time, these changes are forcing advertisers to work harder and think more imaginatively than ever before to reach an increasingly distracted public.
Consumer attention deficit disorder is the bane of every chief marketing officer. Being heard above the deafening noise is a challenge facing everyone.
Clear Channel Outdoor is rising to these challenges: our international network of digital screens offers advertisers limitless possibilities to engage and transact with consumers. In an increasingly mobile world, outdoor is indeed where brands meet people. But, even if we provide the canvas, of course the full potential of outdoor – and every advertising platform – is only as good as the creative ideas and executions that use them. We instinctively feel that, as an industry, we are not there yet.
This matters, not just to those of us in the industry, but to the global economy – marketing and advertising creativity are pivotal to driving growth and recovery.
So we are going to Cannes to challenge the advertising and marketing community. Throughout the festival, we are running #canvas for creativity, a social media conversation designed to inspire debate about realising our creative potential. We are inviting innovative minds in advertising and beyond to share their perspectives, identify the challenges and highlight the opportunities.
We will be asking a series of questions online as the Cannes week proceeds. Is creativity an art or a science? Is big data forcing out big ideas? Is technology redefining creativity and those who are asked to deliver it? Has globalisation diluted creativity or are we able to draw on ever-more creative local markets? Should creativity be a bigger force for social good, or is the best force for good a growing global economy?
But we plan to kick off with a fundamental question: who owns today's creative agenda? The number of partners in the creative process is growing. In this digital, mobile world, there is a veritable supply chain of creative execution. But does this add value? Or dilute? There is a spectrum of views, from the "lone genius" to the growing use of crowdsourcing, and we have asked two expert witnesses to discuss this topic in Campaign. Nathan Guerra and Robin Grant will challenge each other on this fundamental question that starts our debate about realising our creative potential.
Let the conversation begin…
Nathan Guerra, head of industry creative agency partnerships, Google
Ex nihilo nihil fit.
When we want new ideas, we don't go to a deprivation chamber. We send ourselves off to museums, carnivals and art shows. We sit in front of Vice, we peruse photography books and we flick through the old e-mails from Creativity that we've been meaning to read for weeks.
There is a reason that artists congregate – because ideas spread. They grow, they change and they become something new when they get mashed together in the minds of creative people.
I believe collaboration is at the heart of creativity and I believe that, as an industry, we've come to understand that more and more. When Bill Bernbach first put art and copy together, he created a collaborative revolution. Stanley Pollitt and Stephen King added planners to the mix and, today, that collaborative revolution continues. The advertising landscape has become so much larger and more complex that no-one can really master it all. We've adopted creative technologists and directors of innovation, and we regularly draft in outside specialists to help make our wildest visions a reality.
Collaboration has been one of the keys to the success of everything we do here at Google. We believe in it so strongly that it drives much of our development. We've created whole tool sets, such as Docs and Hangouts, that allow people to work together from anywhere. Over the past six months that I've been at Google, I've come to appreciate that this ethos runs throughout every aspect of the company. This is especially true at Google X, where moonshot-thinking requires collaboration. There's just no other way to solve the amazingly complex problems it tries to tackle every day.
If you're looking for further proof of the power of collaboration, I'd recommend heading down to Google Campus. The cafe offers the perfect opportunity for entrepreneurs to rub shoulders with people with a similar background but with different skills. There are countless examples from Campus of problems that have been solved faster and better because the collaborative environment encourages problems to be shared rather than dealt with in isolation.
I know that the Google experience is certainly not directly transferable to anywhere else, but many of the lessons we've learned can be. To be clear, I'm not striking the bell, tolling the end of the creative – but I don't see the creatives of the future toiling at problems isolated in their ivory towers. Tomorrow's creatives will have to work more like architects: mastering the plans and marshalling a whole series of skills – that no single person can possess – to build tomorrow's Cannes-winning creative work.
After all, nothing comes from nothing.
Robin Grant, global managing director, We Are Social
Creativity does require collaboration. We've seen traditional agency structures creak under the pressure of today's environment because they haven't evolved to allow different skills to contribute to the creative process.
With this in mind, we built We Are Social as a new kind of agency, centred on a new, more collaborative approach.
However, a belief in collaboration is not mutually exclusive from an acceptance of the power of individual thought. The focus for creative agencies needs to be on working with the right people, in the right way, both internally and at partner agencies, facilitating the balance between the power of collaboration and expertise and leadership from individual specialists.
Our ethos is to work with individuals who have a blend of the right skills and the right attitude, who thrive on working in collaboration with others, but also shine as unique individuals with strong beliefs, passions and opinions to inspire and challenge those around them. Collaborative sessions are more suited to some kinds of problems than others. Some people come to life in brainstorms and others work more effectively alone. Even the most collaborative individuals sometimes need time on their own for consideration to develop a line of thinking and turn this into something great.
The trick is to get the right blend of co-operation and individual inspiration for a given project. Creative leadership is essential in this process. Great ideas need leadership and vision to be developed and executed to their full potential – and that's not something that can be done by a committee. In Cannes, we'll be celebrating the incredible creative work produced by agencies around the world over the past year. Without passionate individuals and strong leadership, it's fair to say that none of this work would exist today.
Creativity begets creativity and, as leaders, we have a duty to nurture it.